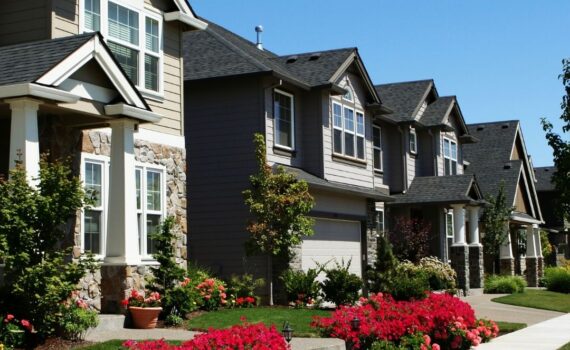 Although you may have your sights set on warmer weather or cleaning the house after a long winter, the spring season is also the perfect time to take care of your home plumbing maintenance. Not only will regular maintenance decrease the chance of more catastrophic problems, but it will also help you assess your needs moving closer to summer.
Checking the Pipes Underneath Your Home
One of the top priorities for spring home plumbing maintenance is checking the pipe underneath your home. During the winter, pipes underneath the home become susceptible to cracks and damage that can cause significant problems in the spring. Therefore, you should look for puddles of water or leaks around these pipes to ascertain the severity of the damage.
Along with water pipes, sewer lines also run underneath your home. Because of the issues caused by a sewer backup, you'll want to inspect the sewer line every spring and drain it as necessary. Some telltale signs that your sewer line is clogged includes:
Several plugging fixtures clogged
Water backs up into a tub or shower when flushing the toilet
Drains running exceptionally slow
If you find that your plumbing is suffering from any of these, you may want to drain the sewer lane and check it for clogs. In most cases, this is more easily done by a professional. But if you have some knowledge, find the main sewer line and run a snake through it to fix the issue.
How To Maintain Your Pipes and Drains
Remember that everything you put down the sink, toilet, or shower ends up in your pipes. As a result, you might want to discuss the issue with your family members. Make a specific list of objects and substances that shouldn't go down the drain, including:
Eggshells
Coffee grounds
Fat and oils
Paper towels
Paint and cleaning solutions
By keeping these out of your drains, you can avoid clogs and other plumbing issues.
Test Your Sump Pump
If your home has a sump pump in the basement, spring is the ideal time to ensure it's in working order. To test your sump pump, dump a bucket of water into the pit where the sump pump is located. If it's working properly, it should turn on, drain the water, and then deactivate the pump. If it fails to do so, you may need to consider replacing your sump pump.
Flush Your Water Heater
If your water heater is around 15 years old, it could be near the end of its useful life. But that doesn't mean you can't take the proper steps to ensure it lasts as long as possible. Inspect the bottom edge of the water heater for corrosion, flush the water heater during the summer, and check the fuses.
Not everything on your list of spring home plumbing maintenance tips are for the novice DIY homeowner. In some cases, you might require the help of a professional.
So if you notice any problems or need the knowledge of an expert, don't hesitate to contact us at Express Plumbing in San Mateo.  We have been serving the entire Bay Area since 1989.  Our residential, commercial and municipal customers rely on our expertise to get the job done efficiently.
Rely on our plumbing experience and transition to summer by enjoying your home headache-free.