If you're ready to remodel and renovate your bathroom, Express Plumbing is a plumbing contractor in the Bay Area with experienced plumbers ready to help.  Every plumber at Express Plumbing is certified and bonded to protect you and your home.  We provide Bay Area plumbing services in the entire San Francisco area view a list of our plumbing service areas.
Call us and get an experienced plumber in the San Mateo area for all your bathroom and kitchen plumbing needs. New Bathroom, remodel, or an emergency plumbing repair, our plumbers can help you quickly and without any hassle. We provide free estimates, a fast response along with a 24 hour 7 days a week plumbing services.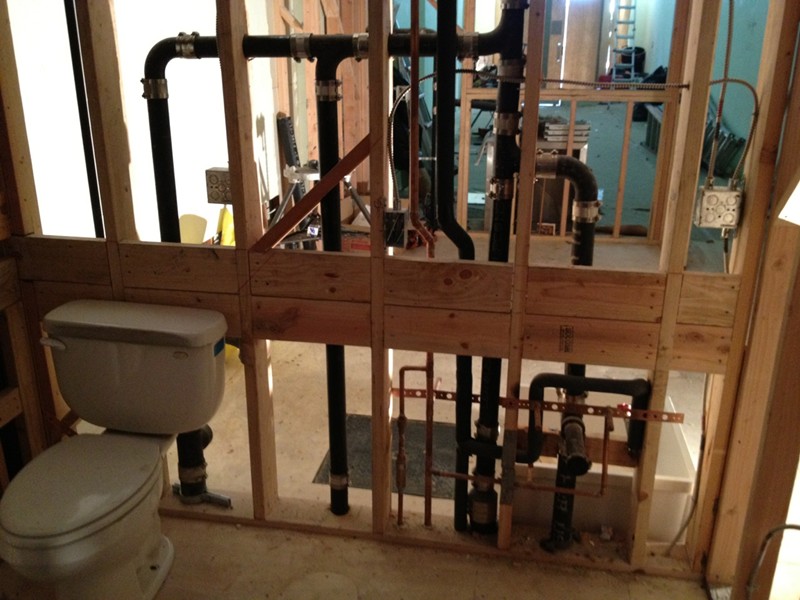 24 hr Bathroom Plumbing Services
Our emergency plumbers are standing by, our San Mateo plumbing company has been serving the area since 1987, we are experienced and equipped to handle all your bathroom plumbing emergencies 24 hours a day, 7 days a week.
New Bathroom Construction
If you're adding a new bathroom in your home, you'll want a plumber that's experienced and equipped to handle the project from start to finish.  Our plumbing company in San Mateo has been helping residents build new bathrooms that are cost effective and efficient.
Bathroom Remodeling
Tired of your old bathroom? There are so many energy efficient products available on the market, and we are the experts when it comes to bathroom remodeling projects.  New bathtubs, showers, drains, toilets, fixtures and faucets, our plumbers are experienced and aim to not only meet but exceed your expectations.
Why Express Plumbing?
We are a trusted source in San Mateo and surrounding areas because we take pride in providing the highest quality, guaranteed plumbing services.  You can trust any project to our experienced plumbers, we always use the least invasive method and advanced technology to complete each plumbing project no matter how small or large.
Bathroom Plumbing Contractor San Mateo Area
Call us for all your bathroom plumbing needs.  Let our professional plumbers help you select energy-efficient products like tankless water heaters and give you the bathroom you've been dreaming about.
Our project sites are always left clean, and our clients are always left smiling after each and every bathroom plumbing service we provide.