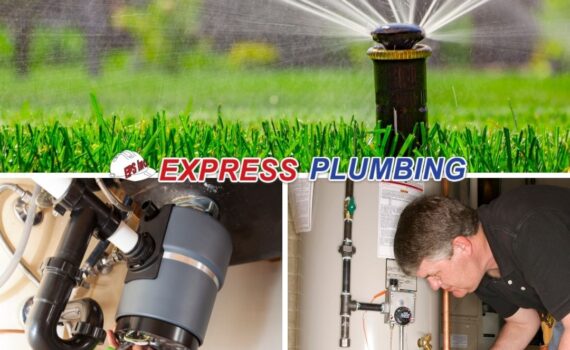 Fall isn't just a time when the leaves start falling, the kids go back to school, and the summer ends. It's also a great occasion to do stuff around the house, and in particular, plumbing. Now that the hectic pace of summer has died down, you finally have time to do all the things you wanted to do months ago. And since your plumbing has probably taken a beating due to lockdowns and quarantines, it's the perfect time to get a jump-start on everything before winter rears its ugly head. Here's what you should do.
The Water Heater Debacle
Traditional Tank water heaters aren't a bad investment per se. But if you live in a family of five or more, you certainly don't want to be the last person to take a shower. While a cold shower might invigorate you and conceivably save water as you rush through your bathing regimen, upgrading to an on-demand water heater is perhaps the better option.
Although a bit more expensive than tank water heaters, you'll know just where your money went. Every time you turn on the shower or faucet, you have instant hot water, essentially circumnavigating the cold-water issues you had in the past.
Our team at Express Plumbing can evaluate your water heater situation and make a recommendation.  We have helped hundreds of homeowners in the Bay Area make the switch from a traditional water heater to a tankless water heater.
Garbage Disposal Repair
Have you noticed that your garbage disposal isn't crushing up food particles as it has in the past? It's nothing you did; it's just the nature of garbage disposals. Like any other type of appliance in your home, it's going to need maintenance from time to time.
To fix your garbage disposal, start with the easiest remedy: ice. When you pour ice down the drain and turn on the disposal, it effectively sharpens the blades, which could be the source of your problems.
If the problem is with draining, you have two other options. A plunger is a great way to remove clogs while baking soda and hot water solutions can help remove more stubborn clogs. Toss in a lemon afterward to clear the smell and your garbage disposal is like new.
Got any more questions about common plumbing problems?  Give us a call, we love helping our neighbors and residents throughout the Bay Area.
Sprinkler Maintenance
Depending on where you live, fall means more rainfall. In the spirit of water conservation and saving money, you may as well conduct some sprinkler maintenance and take care of nature's natural watering. Some things to look for include:
Puddles of water, which indicates a leak in the system
Sprinkler heads spraying the wrong way, which means they're clogged or obstructed
Dead zones, which may be the result of broken lines or mechanical malfunction
If you keep your eyes on these problems, you can make sure your sprinkler is ready for the spring and turn your yellowed lawn into the green envy of the neighborhood.
Since sprinklers run at odd hours, you may not see the problem right away.  Make sure to manually run your sprinklers during the day at least once a month and monitor each location for any leaks.  Avoiding or ignoring this problem can be costly in the long run.
Cleaning the Gutters
With the torrential downpours of fall also comes a potential flooding hazard with respect to your gutters. When gutters are clogged, water goes closer to your house, which may result in leaks in the basement foundation. By cleaning the gutters of debris, you force the water flow away from your house, keeping your basement bone-dry in the process.
Know When to Call a Pro
Not every fall plumbing adjustment is easily handled by a novice DIYer. For those jobs, enlist the help of a plumbing professional. With just a quick call, you can fix minor problems before they become a huge issue in the winter. All that's left to do is enjoy the change in foliage, Halloween, and maybe just the idea of the kids being out of the house.
We have been serving the Bay Area for multiple decades.  EPS Inc. dba Express Plumbing is equipped and staffed to handle any size project.  No job is too small or too big for our crew to handle, simply give us a call and we'll be there to take care of your plumbing issues 24/7 including holidays and weekends.