Call The #1 Referred Bay Area Plumbing Contractor in San Mateo County
Call our sump pump installation experts.  Installing a sump pump will keep your home dry even during the wettest days. Every plumber is certified, and experienced to handle any repair or installation project.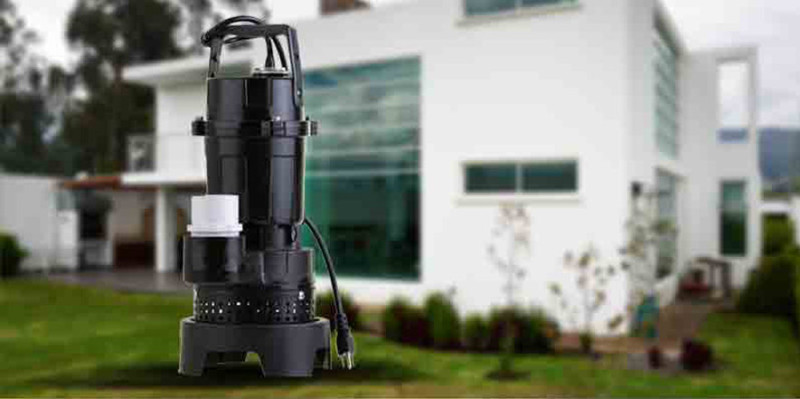 When to install?
If you live in a flood zone
If you have flood insurance
Flood Prevention
A pump is the best way to remove water from the home and prevent in-home flooding.  If you live in a flood zone, or a flood prone location, you're aware that your basement, living space, or storage area can become a flooded mess really quick.
The cause is either a cracked foundation, or blocked drain system that forces the water into the home foundation.  Rely on our experienced plumbers to help you prevent flooding with the installation of a flood prevention pump.
Professional Sump Pump Installation vs Do It Yourself
Making the right choice is very important.  Many homeowners may consider tackling this type of project on their own; we highly suggest relying on our experienced plumbers for the sump pump repair, replacement or new installation for two important reasons.
The process of installation is quite labor intensive, installing a sump pump may require breaking into the home's foundation itself and digging down at least 30 feet below the current foundation.
Express Plumbing is experienced, and has the advanced equipment to get the job done quickly, and with less disruption to the surrounding area.
The selection of a sump pump is also a very important factor. Our experienced San Mateo plumbers can advise you on the size and type of pump you need in the home.
Some houses require a less powerful pump whereas others may require a fully loaded, water moving machine.  Getting the wrong pump can be a disaster, and a waste of money.  Let us help you get it right and save.
Express Plumbing is professional, experienced and the #1 referred contractor in the Bay Area. We guarantee our work, so you know you're dealing with a professional Bay Area plumbing company you can trust.
If you live in a flood zone, or you know your home is susceptible to flooding, give our professional sump pump crew a call, we'll be happy to provide you with a free estimate to protect your home, and relieve you from any concerns with a professional sump pump installation.