Bay Area's Express Plumbing specializes in the installation of grease interceptors for restaurants and institutional kitchens.  Call us for all you restaurant plumbing and interceptor installation needs.  We're located in San Mateo CA and we provide our services throughout the Bay Area.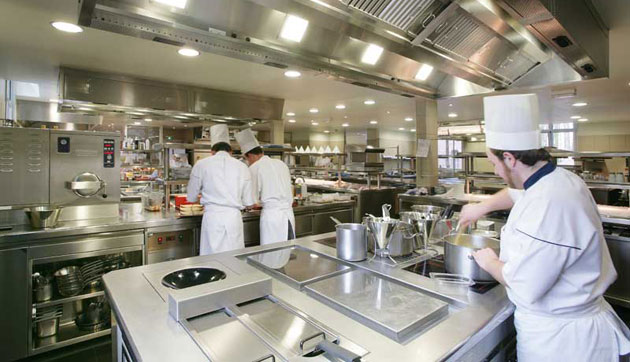 What are grease interceptors?
Commercial grease trap interceptors are used in large restaurant and institutional kitchens and all types of food handling and processing areas where waste water contains large amounts of fats, oils, grease and solids (FOGS).
Express Plumbing is a leading commercial plumbing contractor that provides the Bay area with professional plumbers that are experienced in installing and maintaining grease traps and grease interceptors.
Grease Trap Types
There are 3 major types of grease traps found in restaurants throughout the United States.
Small passive hydro mechanical grease interceptors (also known as grease traps)
Large pre-cast concrete gravity grease interceptors
Automatic grease/oil removal systems such as Big Dipper
Our commercial plumbing services are relied on by many restaurants in San Mateo County and throughout the Bay Area because we have the experienced and advanced equipment to handle any project no matter how small or large in an efficient manner helping our clients reduce costs.
All our commercial plumbers are professional, licensed and experienced.
What our Commercial Plumbing Service for the Food Industry Include
Free Estimate

Guaranteed Satisfaction

Certified and Experienced Plumbers

Highest Quality Standards

On-Time Response and Service
We are a full service plumbing company, learn more about our services, and give us a call for a free estimate whether you need a grease trap cleaning or grease interceptor installation, our professional plumbers are standing by to assist you with all your restaurant plumbing needs.