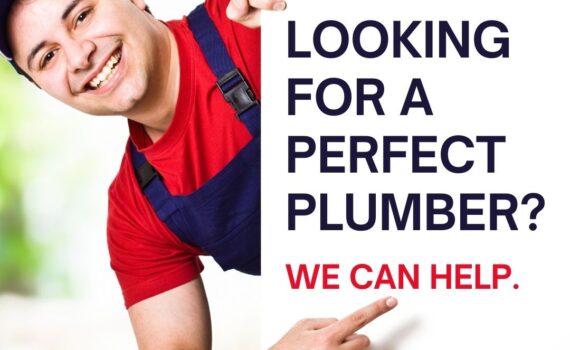 From running toilets to leaky faucets to kitchen remodels, having a great plumber is a godsend. They know what work is crucial, the parts you'll need, and any obstacles you may face. The only problem is finding the right plumber for the job.
Like many other trades, plumbing contractors vary in expertise, quality, and price. Before you choose a plumbing contractor, use these tips to find a credible option with the knowledge to do the work in a timely, expert, and affordable fashion.
Find One That's Licensed and Insured
Every reputable plumber has a license from the state. Without a license, the plumber may not meet the state's requirements — and it's usually a red flag. Moreover, you'll want to find one that's also insured, which protects your finances against any poor work that a plumber does. By finding a licensed and bonded plumber, you can put your mind at ease while also feeling better about the quality of the work.
Ask Friends and Family
The internet is full of reviews for plumbers. Just type in "plumber" and your city, and you're inundated with dozens of options. Unfortunately, the reviews that accompany these plumbers aren't always accurate. Different people have different expectations that can cause lackluster reviews, but businesses can also pay individuals to provide glowing reviews. The simple idea is that you shouldn't trust everything you read.
Instead, go straight to the source — the customers themselves. Ask your friends and family who they hired for their plumbing, and you should come across several options to compare and contrast.
Our team of plumbers at Express Plumbing has been serving the Bay Area community, both homeowners and business owners rely on our vast expertise and history in the industry.  There is no job too big or too small for our crew to handle.  Learn more about our company.
Get a Free Estimate
A huge red flag in the world of plumbing is a plumber that refuses to give a free estimate. When a plumber doesn't give the estimate, chances are that they will hit you with an outrageous bill, or they don't have the expertise to know what they're doing.
Any reputable plumbing company will send someone to inspect any damage or discuss remodeling plans, give you a written estimate, and answer any questions you may have. If you don't get a free estimate, the plumber gives you flack about estimates, or they can't answer your questions satisfactorily, check out other options.
Go With Your Gut
Even if a plumber has glowing reviews, don't go on other people's opinions alone. If you're unhappy with the quality of the work, the behavior of the employees, or you just get a bad feeling, trust your gut. You can always choose another plumbing contractor to get the job done.
Opt for Experience Over Other Metrics
Running a business is hard work. Without attention to detail and great management and leadership, the business can suffer. As such, only a handful of plumbing companies survive over the long run.
However, how long a plumber has been in business can often provide insight into their abilities and qualities. Experience is a superb measuring stick of reputation and expertise. If everything else is even between contractors, go with the one that offers years of experience on the job.
Need plumbing in the Bay Area?  We're happy to serve both residential and commercial customers throughout the San Francisco Bay with 24/7 service including holidays and weekends. Call now.