Gas line repiping, repair, or replacement is our specialty.  Express plumbing in San Mateo has performed hundreds of repiping projects around the Bay Area.  Call our professional plumbers to help you when you need a gas line replaced in your home or business.
A gas line leak is a serious problem; the number one concern is safety and urgency.  We understand urgency, and we always have a professional experienced plumber to help you immediately.
24 Hour Service – 7 Days a Week – Insurance Claims Welcome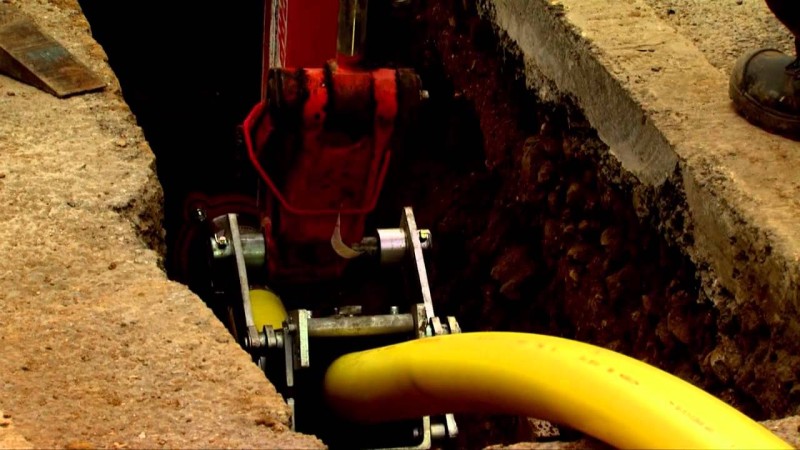 Common signs your gas line needs repair or replacement
Do you smell gas from time to time?
Is your gas bill higher than normal?
Have you had your gas line checked for leaks in the last 5 years?
Is your home old, and are your gas lines old galvanized pipes?
Are your appliances not heating up like they use to?
If you answered yes to any of the questions above, it may be time to speak to us.  A serious gas leak can be a problem that affects your checkbook and everyday life.  Catching a problem early can help you save a lot, so don't wait until a simple issue becomes a big problem.
We rely on natural gas every day.  Make it a point to know exactly where you gas meter is, and how to properly operate it and shut it off.
What to do if you expect a natural gas leak in your home?
If your grass color has changed to brown or rusty, it may be a sign of a gas leak.  Call 911, and immediately call the gas company.

If you see sparks or flames, evacuate your home immediately, stay at a safe distance across the street and call 911.

If you don't see sparks, but smell something rotten make sure all the burners on the stove are off.  Make sure you have a flashlight if it's dark and DO NOT turn on the lights to avoid any sparks which may cause an explosion.

Ventilate the house by opening doors and windows.
If you turned off the gas meter to your home, do not turn it back on, and call the gas company to do that for you.
We have hundreds of gas line replacement clients we've helped since 1987.  We are a family owned and operated plumbing company in San Mateo.  Our number one concern is your safety and the safety of your family.  We understand the urgency of on-time service and are always ready to help you when you need us.
Call our professional plumbers for gas line repair, gas line inspection, or gas line replacement in San Mateo and the entire Bay Area.