Commercial Plumbing Services You Can Depend On!
Call Express Plumbing in San Mateo if you need a professional commercial plumber for your restaurant or business.  Our plumbers are certified and experienced in grease trap cleaning, grease trap repair, and the installation of grease interceptors.  Serving the entire Bay Area since 1987.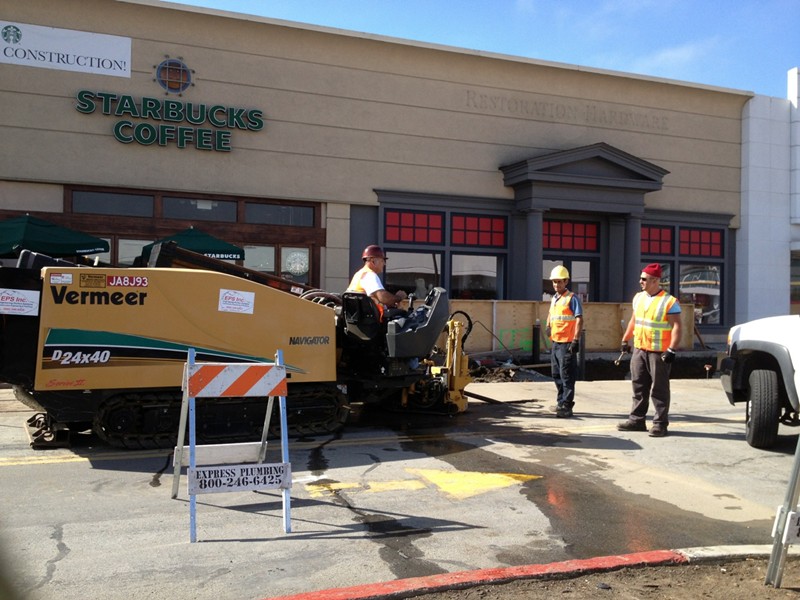 Whether you're a family owned restaurant, or a restaurant franchise location, we can handle all your commercial plumbing needs from a simple clogged drain, leak, or a complete repiping of your restaurant.
Our San Mateo plumbers guarantee every job we do.  We stand by our work and only have the most experienced people when you need a plumber working for you.
We understand the urgency of immediate plumbing service, especially in a restaurant.  You want it done now, so you don't disrupt your foot traffic and daily business.  We offer 24 hours emergency plumbing and always ready to help you.
Our Commercial Plumbing Services Include:
Emergency Plumbing Services 24 hours a day / 7 days a week

Advanced Leak Detection and Repair

Grease Trap Cleaning

Grease Trap Installation

Grease Interceptors

Indirect Waste Pipe & Drain

Underground Construction

Free Estimate

Guaranteed Satisfaction
We are family owned and operated, and we understand the urgency when you need a plumber for your restaurant.
Our plumbers are clean, courteous, professional, experienced, and most importantly very well equipped to handle any commercial plumbing project no matter how big or small.
If your restaurant is in the Bay Area, San Mateo County or surrounding areas, give our commercial plumbing experts a call and we'll be glad to take care of all your emergency plumbing and routine plumbing service calls.