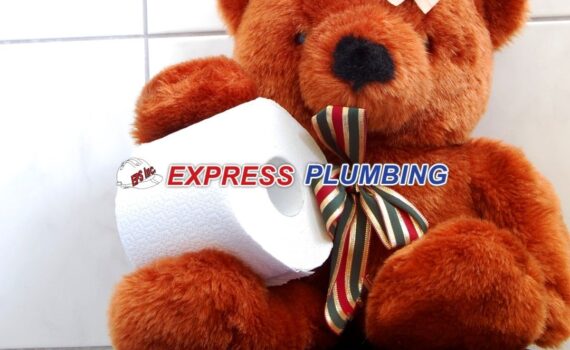 Few people can remember the time before indoor plumbing. A time when using the bathroom meant a trip outside, regardless of the weather or temperature. But today, indoor plumbing is a luxury that many people take for granted. It makes every person's life easier, as long as they maintain their pipes and plumbing system.
However, plumbers have plenty of amusing stories. All kinds of items end up in pipes, toilets, sewer lines, and other fixtures throughout the home, leaving your plumbing professional with tales to tell for years to come. Here are some of the best.
Strange Items in the Toilet
Plumbers already have to deal with nasty clogs and human sewage. But these natural byproducts and substances aside, they still find strange or interesting things from time to time.
Dentures
If you have to hurl, make sure to take your dentures out before doing so. One plumber in California complained about a clog, and when the plumber snaked the toilet, a pair of dentures came out. Turns out the owner of the home had a meeting with the toilet after a night of heavy drinking.
Hair…Lots of Hair
Hair is a common blockage in many bathrooms drains. But some are longer than others. On several occasions, plumbers across the country have removed hair clogs totaling more than 8 feet. That's just gross.
Toys
Toys end up in the toilet all the time. But when kids flush them down, the weirdest blockages occur. Plumbers have reported everything from dinosaurs to rubber duckies and more.
Rings
A plumber in Ohio reported finding four class rings in one plumbing job. Going the extra mile, he returned the rings to the individuals, creating an impromptu class reunion. Few other ring loss stories have such a happy ending.
How to Prevent these Items from Entering Your Plumbing System
Prevention and good habits are a one-two punch that can prevent extra phone calls to the plumber. Some tips to keep foreign objects out of your plumbing include:
Keeping your ring in a box or safe place; never laying it next to the sink
Having a small chest or container in the bathroom for bath toys
Cleaning the hair from your drains regularly, especially if visible, or add a strainer at the drain to catch the hair.
Supervising children in the bathroom at all times
Sometimes, random items will enter your pipes even when you take the proper steps. In these instances, you can always try plumbing or snaking the drain yourself. If that doesn't work, enlist the help of a trusted, reputable, and qualified plumber.
Other Items to Keep Out of Your Plumbing System
In addition to random objects, jewelry, and toys, you should also keep these items out of your plumbing system:
Grease
Dental floss
Harsh drain cleaners
Fibrous vegetables and other food items such as egg shells, rice, onion, celery
Wet wipes (even the "flushable" variety)
Each of these items can cause a nasty clog that's often unremovable without the help of a plumber. Therefore, it's best to prevent these from entering the plumbing rather than trying to clear the clog afterward.
Although the above stories are amusing, they're far less entertaining when they actually happen to you. So, make sure to take the necessary steps to keep foreign objects out of your toilet and keep up on routine and preventive maintenance. By doing so, you ensure a fully functioning plumbing system that won't become the source of funny or horrifying plumber folklore.
With the holidays upon us, and kids at home, there's a lot for you to handle, just know we're here to assist when you need us 24/7 including holidays and weekends.  Consider us your "always ready" local plumber.