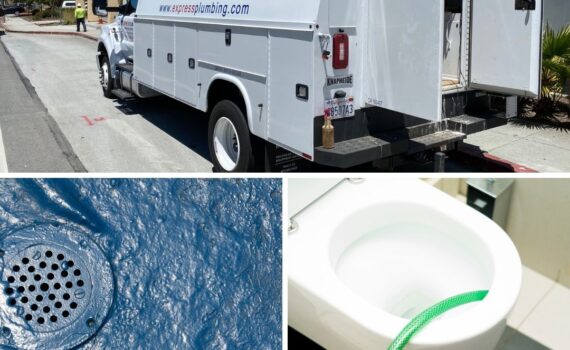 When your residential plumbing system is functioning at full capacity, you probably don't think too much about it. It's only when something fails, there's a drip that keeps you awake, or the toilet backs up that your mind finally starts to wonder about the pipes beneath the floor or behind the walls. While even a novice DIYer can fix some plumbing issues, others may require a more professional approach. Either way, getting the answers to some of the most commonly asked questions about residential plumbing is the most direct path to keeping your plumbing in business and your mind at ease.
What Should I Do If My Toilet Starts to Overflow?
An overflowing toilet doesn't just induce panic. It's downright gross and can damage your home's flooring, baseboards, and more. But before you have a meltdown, familiarize yourself with the steps to prevent a major catastrophe.
If your toilet starts to overflow, the quickest way to fix it is to take the lid off the tank, reach in, and push down the flapper. Hopefully, this solves the issue.
If the bowl continues to fill, look down at the base of your toilet. You should see some flexible pipe running to the wall. Follow this to the shutoff valve and turn the water off to avert disaster.
What's the Best Way to Fix a Clog?
Although Drano and other drain cleaners tout themselves as the top solution to plumbing clogs, they're environmentally unsafe. They may work, but if you don't want to pollute the water supply, you still have other options.
In bathtubs and showers, the solution is usually easier than you think. Put on a pair of gloves, remove the grate, and reach down inside. A majority of the time, the issue is just a thick clump of hair and soap that's built up over time. Once you remove this, it should solve the issue.
For your kitchen sink, you should first try a plunger. The suction can force the clog down the drain. If that doesn't work, pour some baking soda down the drain and follow it up with a few quarts of boiling water.
When Should I Tackle a Plumbing Problem on My Own?
The most important thing to consider when fixing a plumbing issue is if you have the right tools for the job. Many plumbers use a variety of tools that you won't find in a basic toolbox, so that's where to look first.
Next, think about your confidence and knowledge to fix the problem. If you aren't confident or aren't sure what you're doing, don't force the issue.
Sometimes the Smart Move Is to Call a Professional
Even if you're a driven individual that's handy with a set of tools, don't tackle plumbing problems that are over your head. Oftentimes, this can make the problem worse. Instead, call a professional plumbing crew.
By hiring a seasoned plumber, you can make short work of any plumbing problems and, hopefully, solve them before they become a major issue. The plumber may not love you looking over his shoulder, but maybe you'll learn a thing or two.  At Express Plumbing, we've helped residential, commercial and even municipal customers when they run into plumbing issues anywhere in the Bay Area.  Give us a call, we're happy to help.