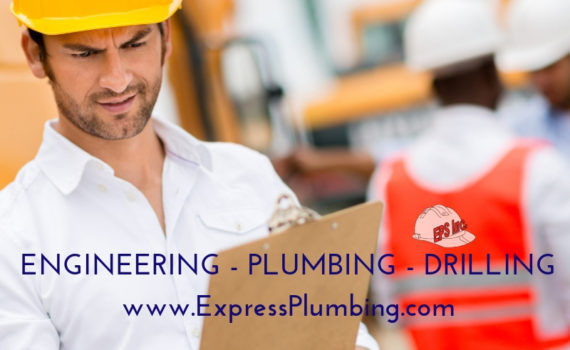 Complex construction projects require the expertise, experience, and planning that only an infrastructure engineering firm can provide.
Similar to civil engineering, infrastructure engineering coordinates, designs, and maintains various aspects of a construction project, with many of them highly specialized in water and sewage systems, drilling, and underground construction.
Like any other construction or engineering firm, you want the most reputable and experienced company you can find without breaking the bank. On your next construction project, put a priority on these qualities in your infrastructure engineering contractor for stellar results.
Infrastructure Engineering Experience
Infrastructure engineering is a relatively new aspect of commercial, residential, and municipal projects, giving only a handful of contractors the necessary experience to get the job done without any hiccups.
EPS inc has the skills and knowledge in infrastructure engineering and we are more apt to handle the planning, permits, and other pre-construction facets without wasting valuable time or getting behind schedule.
Once the project begins, we have the solutions and manpower to stay on task.
EPS Engineering has been serving the Bay Area for multiple decades, we specialize in heavy construction, civil engineering, and underground construction plumbing no matter how large or small the project is.
Civil Engineering Experience
Because infrastructure engineering is in its infancy, many civil engineering firms are building teams to deal specifically with this new industry.
While this may present a perceived lack of experience in infrastructure engineering, a company with a storied and reputable past in civil engineering is a solid choice for all your infrastructure needs due to their similarities.
By selecting a company with proven civil engineering experience, you can effectively increase the success and quality of your development plans.
Licenses and Accreditation
Before you hire an infrastructure engineering contractor, it's crucial to determine if the company has applicable licenses and permits to complete the job.
Depending on the scope of the plans and project, you should check for state, city, county, or municipal permits that verify the company has registered with the appropriate government agencies. Failure to double-check these permits can result in construction delays that can derail or even bankrupt a project.
At EPS, we work with all local municipalities, understand local jurisdiction requirements and not only meet but exceed any stringent requirements.
A Diversified Portfolio of Prior Projects
Even the most qualified infrastructure engineering contractor doesn't guarantee a successful construction project. This type of engineering has many areas of specialization and expertise, making it vital to see a portfolio of relative experience.
When you need someone to design and execute a plan for water, sewage, underground plumbing, and drilling, you should search specifically for prior experience in those fields. Contact us and speak with Nick Bechwati to view a wide range of hundreds of projects completed in the Bay Area.
Although other engineering firms may have the tools to complete these tasks, an experienced firm can provide quick solutions to unforeseen problems, forecast a proper budget, and adhere to your guidelines.
Personnel and Equipment
The right personnel and equipment are tantamount to success in a construction project.
Without an experienced, licensed staff and the right equipment, your infrastructure engineering contractor will cost you more than you had anticipated.
If you have to find extra workers or rent equipment for your contractor, it may be a sign that they won't deliver on their promises or at the price quoted.
We hire the most qualified, licensed staff, and have equipment other contractors rely on in the Bay Area when they need it.
Regardless of the size, scope, and difficulty of your construction project, as your ideal infrastructure engineering contractor, EPS will find solutions to problems so you don't have to. Contact Nick Bechwati for more details.
With the right partnership, you can focus on other areas of the process to stay on schedule, impress investors, and maintain profitability.