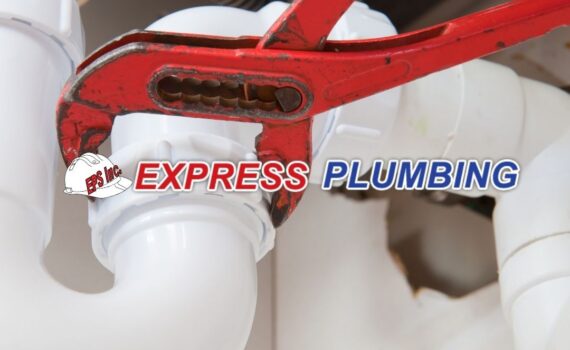 Although you may have numerous home improvement projects that need your attention this fall, don't forget about your plumbing. Because many problems aren't easily seen—especially to the novice plumber—they can spiral out of control without proper care and maintenance. Even little issues such as a running toilet or a leaky faucet can cost you tons of money on your monthly water bill. That's why you need to employ these seasonal plumbing tips for fall if you live in California. By doing so, you can resolve any issues or problems that can end up costing you a small fortune.  Our team of Bay Area plumbers loves sharing tips without community that will save them from plumbing disasters and unnecessary spending in the long run.  Here are a few you can easily implement this fall.
Adjust Your Sprinkler System
Lawns still need the same amount of water during fall, so resist the urge to dismantle or winterize your sprinklers. Instead, use the fall to maintain your sprinkler system so it's functional in the fall and ready to go in the spring. Remove each of the sprinkler heads and wash them to remove debris. Then, take out the nozzle body and wash them using a few drops of dish soap and water. Finally, place the sprinklers back in the ground and turn them on to remove the last bit of silt and dirt.
Check the Outside of Your Home
The fall is also the ideal time to check the outside of your home for potential problems. For example, leaves can decompose and clog gutters and downspouts, making a potential water damage hazard. You should also inspect the roof of your home for any issues, which can be done when cleaning the gutters. Finally, make certain that your downspouts are connected to the gutter so that water flows to the appropriate areas.
Inspect for Water Leaks
Often, water leaks can cause damage to homes simply because they're hard to identify. During the fall, take time to inspect areas where you may find leaks or potential water damage. Basements are notorious for having leaky pipes, so search for any pools of water or moisture. In addition, you should inspect the areas around your toilet, bathtub, and shower. If the caulk around these fixtures is broken, water can seep into your flooring. If you find a lack of caulk, remove the old bead and put down a new one.
Take Care of Your Water Heater
As the temperatures cool, the last thing you want is cold water in the shower. Therefore, you can take a few steps to ensure your water heater is working properly. Flush the water heater to remove any residue and check your water heater supply lines to ensure that they're free of corrosion.  Express Plumbing also recommends looking into an instant water heater which is commonly referred to as a tankless water heater.  Immediate hot water and big savings!
Check Your Sewer System
The threat of a sewer backing up into the home is a scary thought. Fortunately, fall is the perfect time to check your sewer system for potential hazards. Because tree roots won't grow as fast during this time of year, you can check to see if they're impeding your sewer line and fix them appropriately. If you have a septic tank, have it pumped during fall to ensure it works during the holidays.
By taking the time to create a fall plumbing checklist and scheduling annual maintenance, you can reduce the chances of a catastrophe—even in the mild California winter. Plus, you won't have to worry about your plumbing system during the extensive use of the holiday season. That's a holiday present that's worth giving to yourself.
Our Bay Area plumbing team is always eager to assist you whether you need a repair or new plumbing installation.  Contact us with any questions you have.