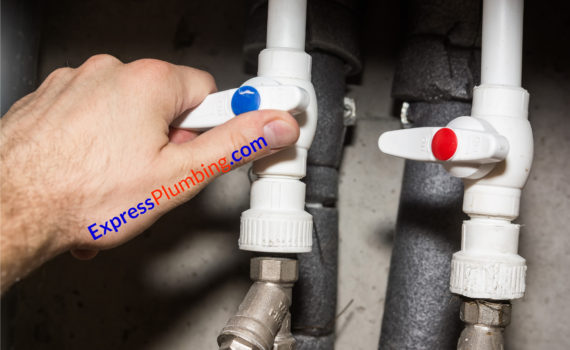 No matter how old your home is, a plumbing leak can happen, avoid turning a small residential leak into a large plumbing disaster by following these steps.
Identify the Residential Plumbing Leak Source
Faulty plumbing systems, and pipes can be anywhere in the house, kitchen, bathroom, under the slab, the garage or even in the attic.
It's important to identify the source of the problem quickly.  If you have a two-story home, you may notice a water leak downstairs when the source is the bathtub upstairs.
If you cannot identify the source, our residential plumbing team in the Bay Area uses advanced leak detection equipment to pinpoint the exact location and repair it quickly.
Minimize the Home Leak Damage
If the leak is under the sink or in an area that has a water shut-off valve, be sure to turn that off quickly.  This will avoid the leak from further damaging your walls, floors, and surrounding areas.
Shut Off the Water Supply when Away
If you have a second home you occasionally visit, or you're leaving a long vacation, it may be beneficial and preventative to shut off the water supply to the house.  Many vacation home owners follow this routine to avoid plumbing leaks and emergencies while they're away.
If you ever find yourself with a plumbing disaster and your home is in the Bay Area, know that we are available 24 hours a day, 7 days a week including holidays and weekend.  Many Bay Area homeowners keep our number on speed dial.
Avoid Residential Plumbing Leaks with Regular Maintenance
You'll never know what's going on behind the walls, under the floors or carpet, but all your visible hardware, pipes, should be checked regularly.
If you see a rusty pipe, a faucet that's getting stuck or anything the grabs your attention, don't ignore it!  Repairing plumbing and hardware before they break can save you a lot of time and money in the long run.
At Express Plumbing in the Bay Area, we've been serving our Burlingame, San Mateo and Bay Area community since 1989.  Both residential and commercial clients rely on our experience, advanced equipment, and innovative techniques to repair, replace, or install.
We enjoy educating our residential community on the preventative measures they can take to avoid residential plumbing leaks.  We hope you find this useful, and ask you to share it with others.
If you need a residential plumbing expert, give us a call or request a complimentary plumbing quote from our team of Bay Area plumbers.