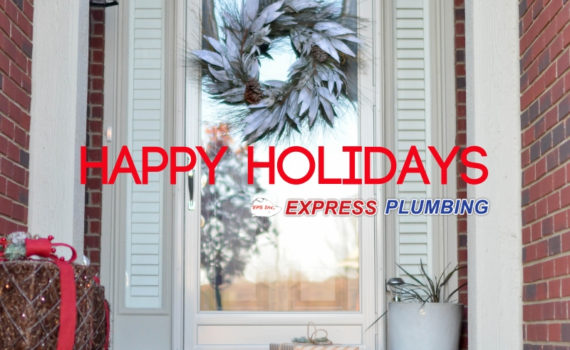 With any luck, you've gone another year without any plumbing mishaps. No leaks, bursts, backups, or overflows have damaged your home, and as the year draws to a close, it's time to give something back.
Before the hectic time around Christmas and New Year's, follow these end-of-year household plumbing maintenance tips that are sure to keep your fixtures and pipes running like clockwork.

Outside Plumbing Maintenance Tips
You may think only of your sink, washing machine, or bathroom when it comes to plumbing, but don't neglect the outdoors.
The first step to maintaining your outdoor plumbing is to remove all of your garden hoses.
If exposed to the elements, the water in the hose can freeze and expand, causing significant damage to interior pipes and fixtures. Make sure to disconnect these hoses, turn off the shut-off valve, and drain any excess water.
Insulate Your Pipes

One of the costliest plumbing repairs occurs when a pipe bursts in the home. This can cause excessive flooding and damage that can drain your emergency savings account.
However, the problem is avoidable. Wrap any exposed pipes in your basement or crawl space with foam pipe insulation. Available from hardware or plumbing supply stores, this foam insulation keeps your pipes' temperature above the freezing point.
Garbage Disposal Maintenance Tips

Whether you're cooking for 10 or 100 during the holidays, your kitchen goes into overdrive. Your stove, oven, and dishwasher can usually handle the extra workload, but pay attention to your garbage disposal.
Even one that's fully functional in mid-November can cause problems come January. During the holidays, use the acronym FOG to avoid:
These three items can gum up your garbage disposal, rendering it inoperable when you need it most. You should keep coffee grounds, egg shells, and bones out of the garbage disposal to increase its longevity. Running only cold water also helps the device from overheating.
If you still run into problems, a trained technician is the only surefire way to repair the issue.
Fix the Leaks

You might notice an occasional drip of water coming from your sink or bathtub, but it doesn't motivate you to fix it. That said, even a slow drip can add up. Just one drip per minute can add up to 34 gallons a year, wasting tons of money and freshwater in the process.
Drips in other places such as the basement or utility closet can also cause water damage that further drains your bank account. If you notice a leak or drip, the end of the year is the perfect time to fix it so you can start fresh come January 1. Although some of these are easily fixed with the turn of a wrench, don't hesitate to call a plumbing professional if the problem is over your head or outside your DIY expertise.
With gift buying, parties, and New Year's resolutions, you have plenty to worry about at the end of the year. Don't add a plumbing disaster to the list. By following this checklist, you're assured of a pristine plumbing system that won't let you down.
All of us at EPS Inc. Express Plumbing wish you and your family a very happy holiday season, free from plumbing disasters and lots of cheer.