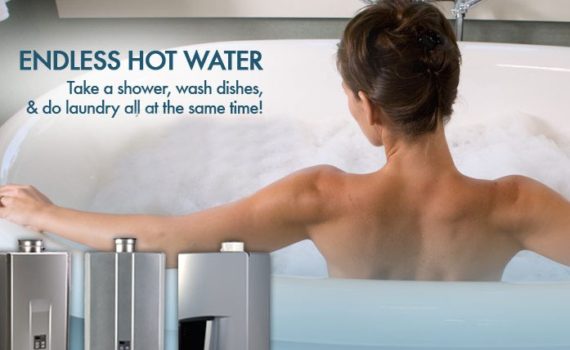 Installing a tankless water heater initially costs more than the traditional water heater, so before making a decision, a homeowner or business owner wants to make sure a tankless water heater investment is worth it.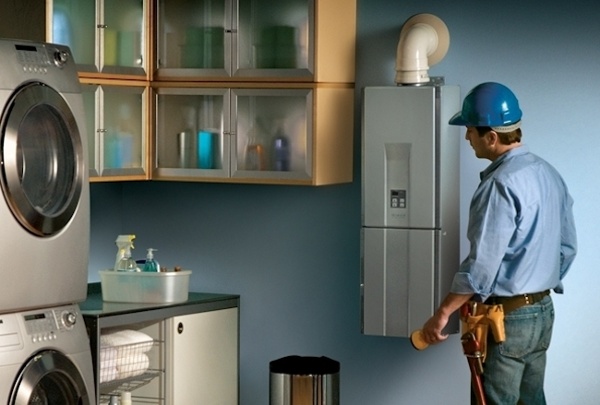 Without a doubt, tankless water heaters are more efficient, and save on energy costs.  According to the U.S. Department of energy a tankless water heater can be 24 to 34 percent more efficient than the traditional tank water heater, but that percentage will vary depending on your daily use.
Unlike the traditional tank style water heater, there is no tank, and water is immediately heated when you need it, so there's no need for your gas or electric to continue running and heating water.  The hot water is generated on demand and this minimizes the utility usage.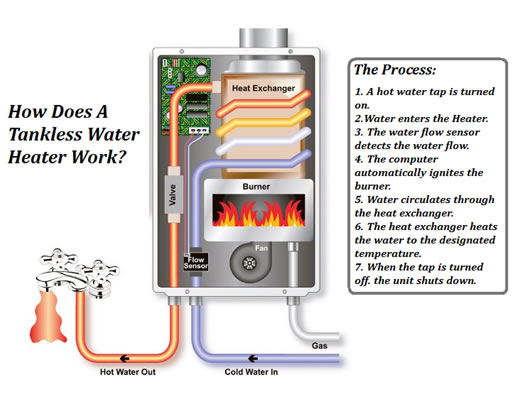 Are Tankless Water Heaters Gas or Electric?
This is very common question.  These water heaters have increased in demand, and there are many options and styles to choose from.  A tankless water heater comes in natural gas, propane or electric.
Whole House Tankless Water Heater
A whole house water heater can supply hot water to multiple outlets in the home; they usually run on gas or propane, and have a higher flow rate than electric water heaters.
Point Of Use Water Heater
Some homeowners with large homes will install a whole house water heater, but in addition install a point of use water heater for specific appliances that demand a lot of hot water.  The point of use tankless water heaters are usually electric and only deliver to a specific outlet.
All our clients find tankless water heaters to be efficient, they are compact and do not take up much space.  Yes, they do cost more than the traditional water heater, but you'll want to balance the cost of your unit with your ongoing operating costs.
Our Bay Area plumbing company specializes in advanced plumbing repair and installation techniques to help you save money whether you need residential or commercial plumbing services.
Our tankless water heater installers are professional and experienced to help you become energy efficient and save on operating costs with a new tankless water heater installation in the San Mateo area or anywhere in the Bay area.
Get a Free Tankless Water Heater Estimate