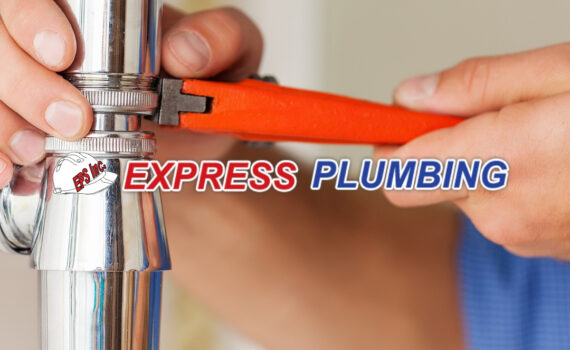 Plumbing issues come in a variety of sizes. From small matters that you can fix yourself to major problems that require the aid of a trained professional, plumbing doesn't have a one-size-fits-all solution.
However, troubleshooting the problem and finding the root of the issue can help determine a repair plan and save you time and money. Whether you have a leaky faucet or a sewer backup, here are some plumbing troubleshooting tips to get your pipes and water system back to full functionality. Brought to you by our plumbing company in the Bay Area.
Troubleshooting Toilets
The two most common toilet problems are a running toilet and a clogged toilet. A running toilet is fairly easy to diagnose. When you can hear water running when the toilet isn't in use, chances are you have this issue.
If left untreated, a running toilet can run through over 200 gallons of water a day, causing your water bill to skyrocket. Checking the flapper valve, replacing the float, or checking the tank for sediment will often fix a running toilet.
Clogged toilets provide a more serious problem. When clogged, they can overflow and cause a mess of gigantic and often disgusting proportions. Most often, a plunger will do the trick, but if that's not enough to amend the situation, you may need to call a plumber to snake the line.
Troubleshooting Leaky Pipes
Leaky pipes are one of the more serious plumbing problems you may face. When pipes leak, they can damage furniture, wood flooring, and wood subflooring, as well as attract pests such as cockroaches and silverfish.
Fortunately, leaky pipes are fairly easy to diagnose. To find the problem, look for puddles of water collecting beneath your pipes. If these pipes are exposed, such as in a basement, locating them is far simpler.
However, pipes located within walls often need a plumber's touch. In cold weather climates, proper pipe insulation is necessary to avoid pipe bursts. If you don't see insulation wrapped around your pipes, visit a hardware store to get the necessary supplies.
Troubleshooting Faucets
Perhaps the most common and easy-to-diagnose problem is a leaky faucet. These leaks are also one of the most irritating plumbing issues. Between the dripping sound and a higher water bill, leaky faucets are enough to drive a person crazy.
The good news is that figuring out the source of the problem is straightforward. Nine times out of 10, a washer within the faucet has become worn or dislodged and needs replacing. With the right tools, this is a quick fix. If you aren't a handy, DIYer, a quick call to the plumber is just as effective.
Troubleshooting Drains, Sinks, and Tubs
Clogged drains, sinks, and tubs pose a threat to your home if they cause overflows and spillage into places susceptible to water damage. A visual inspection of the drainage will let you know if a clog is apparent. At that point, diagnosing the underlying cause isn't as easy. In kitchen sinks, fats, oils, and food particles can cause a clog, as well as a dirty garbage disposal.
Bathroom sinks, showers, and tubs can have the same drainage problems caused by soap scum buildup and hair. Oftentimes, you can remove the drain cover and pull out the clogging offender. If this doesn't troubleshoot the issue, a call to Express Plumbing in the Bay Area is a necessity.
Troubleshooting plumbing issues is something every homeowner must deal with at some point in time. Armed with these tips, you can find, diagnose, and treat many simple problems, but you don't have to be a hero. If a plumbing situation comes up that's outside of your area of expertise, don't gamble on the well-being of your home.
Call our professional plumbing team in the Bay Area and ask us to properly diagnose the plumbing problem. An early and correct diagnosis will save you time and money.