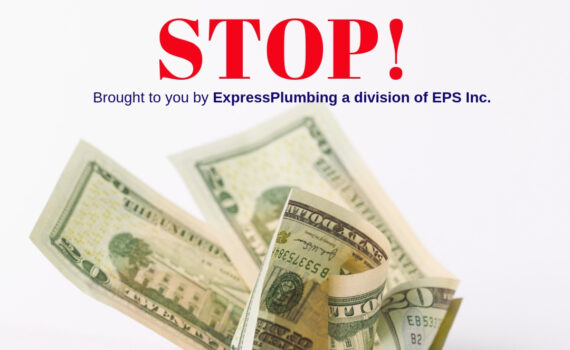 From the kitchen to the bathroom, a clogged drain starts as a minor nuisance, but it can quickly escalate to a full-blown catastrophe. While gentle plunging or manually removing the obstruction can sometimes solve the problem, clogged drains with standing water are another deal entirely. The DIY handyman within may try to rectify the issue at hand, but oftentimes your lack of expertise will make this process difficult. The next time you have a clogged drain with standing water at your home, here are some tips on how to fix it and when it's best left to professionals.
What Causes a Clogged Drain with Standing Water?
Clogged drains have numerous causes, but each manifests itself over different lengths of time. In the bathroom, hair, dirt, and soap can generate a fair bit of buildup, especially if you have a larger family or an influx of guests for a special occasion. Causes of kitchen draining problems can include food waste, grease, and items that can't be broken down by a garbage disposal.
Other times, clogged drains are out of your control. Tree roots can damage your pipes and obstruct water flow, while hard water and insoluble items and can result in mineral buildup. These two conditions are far easier to diagnose and usually require the help of a professional.
Why You Shouldn't Use Liquid Chemical Drain Cleaner
When you have a clog, your first instinct is to go to the hardware store and purchase a liquid chemical drain cleaner. These cleaners work wonders on small clogs, but they also have several downsides. Liquid drain cleaners don't always work on every pipe, and their harsh chemical makeup can actually corrode your pipes after just a few uses. On top of that, it's also toxic and harmful to the environment. Although tempting, leave the chemical drain cleaners on the shelf.
When to Try DIY Solutions for Your Clogged Drain
If you're in a pinch or short on time, there are some DIY solutions to help you fix a clogged drain. For minor clogs, pour vinegar down the drain followed by baking soda. This combo will create fizzing action that will remove some debris. Using a plunger and dumping boiling water down the drain is also proven to eliminate some clogs.
test
When to Call a Professional for a Clogged Drain
When you've tried the DIY options to no avail, it's time to call the experts. Not only can they diagnose the problem, but they can provide several options to clear the clog. Commercial-grade plungers used by pros can take care of some clogs, but powerful tools such as a snake or an auger are the only viable solutions for clogs that are deep within your plumbing system. Most often, these deep-rooted clogs are the main source of standing water or recurring clogs.
If that still doesn't clear up the problem, our plumbers can use hydro-jetting technology, which shoots a high-strength burst of water through the pipes to help remove any obstructions.
Express Plumbing is a division of EPS Inc. in the Bay Area. Our team of plumbers will provide you with an estimate prior to completing any project. If you're interested in complex underground construction services, visit our civil engineering division in the Bay Area for more information.
Don't let a clogged drain and standing water make everyday life a pain. By knowing what causes clogs, some easy home remedies, and when to call a plumber, your water is free to flow throughout your home.