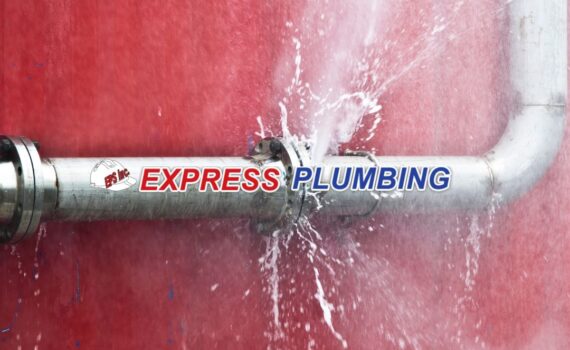 Started by the Environmental Protection Agency (EPA) in 2009 to address water waste and help save Americans money on their water bill, Fix a Leak Week is the third full week in March. In 2023, it takes place from March 20 to March 26, giving you more than enough time to get ready for it. If you've never fixed a leak before or you're unsure of why promptly fixing leaks is important, find out more about it here.
Why Should I Learn How To Fix a Leak?
Learning how to fix a leak is more than just a handy DIY activity for a renter or a homeowner. It can end up saving you tons of money in the process. According to the EPA, Americans add around 12% to their water bill each month just through minor leaks. While that may only be a few bucks at first, it adds up to quite a chunk of change over time.
The other reason that you should learn how to fix a leak is to prevent costly repairs and damage to your home in the future. If left untreated, leaks can cause damage to your walls, flooring, and fixtures, as well as lead to toxic mold. New drywall, wood, plumbing fixtures, and mold remediation aren't exactly cheap—not to mention the cost of installation if you hire someone to do it. As such, learning to fix a leak can potentially save you thousands of dollars.
How To Fix a Leak Step-by-Step
Now that you understand the importance of learning to fix a leak, the next step is to figure out how to do it. Fortunately, it's easier than you might think, even if you're not exactly a handyman. Follow the instructions below to get rid of your leak once and for all.
1. Check for Leaks
Fixing a leak starts by identifying the leak itself. Check pipes in crawlspaces, your basement, and under sinks. You should also examine pipe fittings and gaskets. To find a leak in your toilet, put a drop of food coloring in the tank. If you find any in the bowl, you have a leak.
2. Fixing a Toilet Leak
Although the toilet may seem like the most daunting place to fix a leak, it's the easiest. Simply replace the flapper, rubber gaskets, and float in the toilet tank. All of these parts are cheap, and even a quick YouTube video should provide the instruction you need for a specific part.
3. Fixing a Faucet Leak
Worn washers and gaskets are the main culprits in faucet leaks, but armed with a pipe wrench and a bit of elbow grease, they're pretty easy to replace. On top of that, you may have to replace the faucet cartridge. These wear out over time, but for about $10, they're affordable to fix on your own.
4. Fixing a Showerhead Leak
To fix a showerhead leak, you usually only need to tighten the connection between the pipe stem and the showerhead itself. As an extra precaution, you can also use some plumber's tape to ensure a tight, leak-free connection.
Call us when Necessary!
You may not be able to fix every leak, but that's OK. That's why our team of experienced plumbers at Express Plumbing in the Bay Area are here!
So if you have that one stubborn consistent leak or you can't identify where your water loss is coming from, call a professional. It's the best move you'll make to curb your water bill and preserve your home.
Got a leak or a question?  We'd love to help you. Contact us as your trusted local plumber in San Mateo CA.  No matter where you are in the Bay, we can help 24/7 including holidays and weekends.