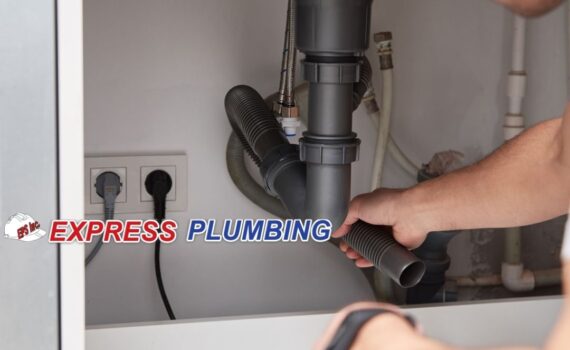 Spring is finally in the air! While getting outside is probably a top priority, as a homeowner, you always have something to update, upgrade, or fix. One of those is your plumbing. Over the winter, your family and the weather can wreak havoc on your plumbing. But even if you haven't noticed any changes in your plumbing, doing a quick inspection and completing a few simple repairs is time well spent. So if you're feeling like Mr. or Mrs. Fix-It, but don't have a ton of plumbing skills, here are some spring home plumbing tips you can easily do yourself.
1. Check Your Sump Pump
If your home is equipped with a sump pump, spring is the time to make sure it can spring into action when needed. To check your sump pump, follow these instructions:
Disconnect the sump pump from its power source.
Clean it.
Remove the pump screen and clear out any debris that's in the line
Put the pump back together and test it in a five-gallon bucket of water.
If everything's working, pop it back in place and you're done.
2. Clean Downspouts and Gutters
During winter, your downspouts and gutters get hammered by weather. Plus, you can't readily clean them when there's inclement weather or it's freezing outside. But once spring brings warmer temperatures, you're ready to clean.
Hop up on a ladder to clean your gutters by hand, disposing of debris and mud in the process. To clean your downspouts, first, test them by putting a hose down one. If the flow of water seems normal, your downspout should be fine. But if you notice poor water flow, you're going to need to clear the debris. In most cases, you can turn on the hose full blast to get rid of the clog. However, more stubborn debris may require a plumbing snake or high-powered hose.
3. Check for Leaks
This is probably the easiest task for the novice plumber. All you need to do is look around fixtures and pipes to see if you notice any leaks. If you notice some moisture, find out where the leak is coming from to see if you can repair it. If it's over your head, hire a plumber to take care of the issue.
Our technicians at Express Plumbing always go the extra mile.  On many occasions when they're called for a problem, they make sure and check the various areas around just to make sure the homeowner did not miss a thing.  Just a small way of making sure we take care of our neighbors.  We've lived and worked in the Bay Area for over 30 years and as a family-owned business, we take pride in providing excellence.
4. Test Your Outdoor Spigots and Sprinkler System
Although outdoor spigots and sprinklers can often survive even a cold winter, you may find issues or leaks if you didn't get all of the water out of the pipes prior to a freeze. The easiest way to determine any issues is to simply turn on the spigot or the sprinkler system. If you notice any leaks, you may have to replace the spigot or the sprinkler heads or lines.
Need Help? Call Express Plumbing
Your DIY skills as a plumber can only take you so far, even with great learning materials like websites and YouTube. So, for the more difficult jobs, it's best to go with a professional.
Our team of certified technicians and friendly staff at Express Plumbing, you can't go wrong.  For multiple decades we've helped homeowners, businesses, and municipalities achieve the impossible.  No job is too big or too small for our company, we're experienced and equipped to complete a project efficiently and within budget.  Call us to discuss.