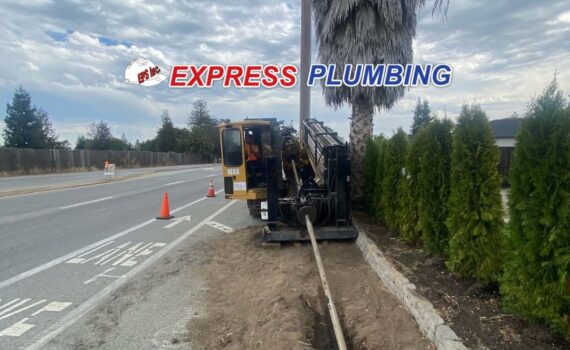 One of the greatest inventions of the past 135 years is the residential water heater. Invented by Edwin Ruud — a Norwegian immigrant living in Philadelphia — the water heater provides comfort and convenience that most people take for granted. But like any other appliance, it needs a bit of TLC from time to time. So if you've noticed a lapse of timely hot water or other issues that are taking the joy out of cooking or your shower, consider these signs that your water heater needs your attention.
1. Rust
Although almost all water heaters are made from high-strength steel, they will eventually rust and corrode due to water exposure. This is the most telltale sign that your water heater needs your attention.
If you notice rusty water coming out of the shower or the tap, your water heater could be on its last leg. Not only does it provide a gross color to the water, but it can also become a sanitary issue for your family. Rust around the valve or inlet of the water heater is also a sign that it's probably going kaput.
2. Loud Noises
Basements and utility closets always have some sort of sounds emanating from them, but if you notice consistent rumbling noises every time you use hot water, your system could be time for maintenance or replacement.
Sediment buildup is the most common cause of loud noises from your water heater. The good news is that a water heater flush may clear the system and solve the problem. But if your water heater continues to make noise after the flush, you may want to start shopping for a new one.
3. No Hot Water
If you don't have any hot water, your water heater is almost always to blame. While this could be as simple as the pilot light going it, that's not always the case.
Other problems might include a broken thermostat, a water heater that's too small for your hot water consumption, or a broken heating element. Whatever the case, you may need a plumber to inspect it for you.
4. You Can't Remember How Old Your Water Heater Is
Most water heaters have a lifespan of eight to 12 years, so if you can't remember when it was installed, you may find that it's on its last leg. While there's no need to replace it if it's still working fine, the age of your water heater may reveal while it's starting to lose its efficiency.
Call our Professional Plumbers
Not every solution is ideal or even possible, even for the most avid DIYer. So if you come across a situation with your water heater that's beyond your expertise or you just don't have the time, give our reputable plumbers a call.
Express Plumbing in San Mateo has been serving the Bay Area community for multiple decades.  From sewer repairs to unclogging drains, installing new plumbing, and more.  We can help 24/7 including holidays and weekends.
Our team knows how to diagnose problems and fix your water heater, leaving you free to work, play, or just do something you enjoy. While it comes with a cost, the benefits far outweigh the price. You'll be glad you made the call when you're enjoying a nice, hot shower.  Learn more about the benefits of an instant water heater, and give us a call to discuss all your plumbing needs in the Bay Area.