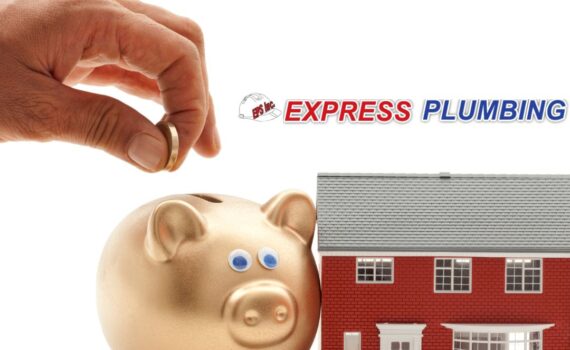 Depending on where you live, the winter weather ranges from mild to frigid. While everyone's different in terms of comfort, you want to stay warm and comfortable. However, that comfort comes with a price. Heating a large or even midsize home is expensive, and if you add in the plumbing bill, you're looking at quite a sizable chunk of change. Fortunately, you can use these tips to cut your bills while still awaiting the defrost come spring.
1. Flush Your Water Heater
Whether you decide to do it yourself or hire a professional, flushing your water heater is one of the best things you can do come winter. When you want to have a hot shower, you shouldn't have to wait for the water to heat up or sediment coming out of the drain.
That's why fall is an excellent time to flush your water heater. It gets rid of any issues, assures you hot water, and makes your winter just a little more comfortable.
2. Set the Thermostat
After a hard day, it's always natural to come home in the winter and crank your thermostat to Florida-like levels. However, even a few degrees of fluctuation can cost you hundreds during the winter. The optimal temperature is right around 68 degrees, so if that feels cold, grab a sweater. You might just be surprised how much you save on your electric bill.
3. Insulate Your Pipes
So, insulating your pipes may not directly help you save money, but the prevention of a burst pipe can potentially save you thousands. Before frigid temperatures hit, you should wrap your pipes with insulation. It only costs a few bucks, and you can avoid a flood in your basement or crawl space that can end up costing you thousands.
4. Do the Ceiling Fan Thing
Every ceiling fan has a little switch on it that reverses the direction of the fan. In the summer, you want the fan to turn counterclockwise so it blows the cool air down on you. But in the winter, you want the opposite.
Switch the fan to clockwise, and the hot air goes to the ceiling. This may seem counterintuitive, but having the hot air above you allows you to keep the house warm while maintaining your body temperature.
5. Fix the Leaks
If you've noticed your toilet running or your sink dripping, now is the time to fix the situation. Use the motivation of people coming over for the holidays to do these repairs, and if it's over your head, you can always call a plumber. It might cost a bit more, but you'll save on your water bill during the winter and beyond.
Hire a Professional
If you can't find the time or you don't have the knowledge to upgrade or fix your heating or plumbing, you should always consult our professionals at Express Plumbing in the Bay Area. Not only will you get great work, but you can always consider a preventive maintenance plan that pays for itself in the long run.
By hiring our team of plumbing professionals, you can do what you do best. Enjoy the winter without the stress of a poor plumbing or heating system.  Enjoy yourself this winter you got the best team of plumbing pros on your side.