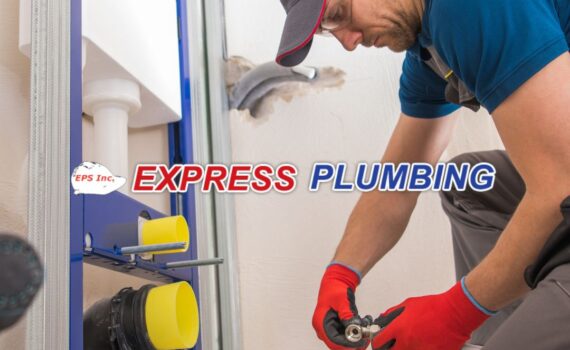 Though you may not think about it regularly, your plumbing system is a vital component of your home. Without a fully functioning plumbing system, your comfort of living can wane and you may experience hefty repair bills that can hinder your budget.
However, not every plumbing issue requires expert knowledge. Some are easy to solve even for the novice DIYer. For the sake of your sanity and your wallet, here are some of the most common plumbing questions answered.
1. Why Do I Have Low Water Pressure?
Water pressure can fluctuate for a number of reasons. If you notice a sudden or permanent drop in water pressure, one of these scenarios is typically the culprit:
Crack in the city water main or a water main break
Corroded pipes if you have old iron pipes rather than PVC
Sediment or mineral deposits in the faucet or showerhead
Partially closed shut-off valve
Aside from the water main break, checking all of these other components is quick and simple. Assess each of them to save yourself a headache.
2. How Do I Unclog a Drain?
Clogged drains in your kitchen or bathroom can cause unsightly messes and become a source of stress. But it's not your fault in most cases. Clogged drains are the result of a buildup of hair, skin flakes, dirt, grease, or oil — it's just a natural byproduct of using your sinks.
Fortunately, fixing the issue isn't a problem. You can use a plunger to unclog drains in your sinks and shower. If that doesn't work, you can purchase a snake or auger to remove any debris. Hopefully, this resolves your drainage problems.
3. How Do I Prevent Frozen Pipes?
In cold-weather climates, frozen pipes can cause astronomical damage to a home. But the solution isn't complicated. To prevent frozen pipes, wrap exposed pipes in foam or insulated wrapping. Search your crawl space, basement, and other areas exposed to the weather to ensure that they're properly wrapped. This should help you avoid any burst pipes that can cause thousands of dollars in damage.
4. Why Did My Water Bill Increase Dramatically?
Water bills can fluctuate depending on several factors. If you have guests over or water your lawn and plants during summer, you should see a noticeable increase. However, if you haven't changed anything in your routine, other factors could be at play.
In most cases, an increase in your water bill is due to leaks in your faucet or toilets. Even a moderate leak in your toilet can increase your bill by an average of $70 a month!
If you have a sudden increase in your bill, check all your pipes, faucets, and toilets for leaks. A visual inspection of pipes and faucets isn't difficult, and you can instantly tell if that's the problem. To check your toilet for leaks, put a few drops of food coloring in the tank. Wait about 20 minutes. If there's a leak, you should see the water in the toilet bowl change color.
If you have a leak in your toilet, replace the float and flapper, or call a plumber to assess the problem.
5. When Should I Call a Plumber?
Not every plumbing problem is easy to fix; some things may require the expertise of an experienced plumber. If you can't locate the problem, feel like an issue is beyond your skill set, or need an expert opinion, don't hesitate to call your technician at Express Plumbing near you.
With the help of our reputable plumbers, you can repair any problems you may have, as well as avert costly disasters in the future. You may pay more than if you fixed the problem yourself, but sometimes, peace of mind is worth the price.
At Express Plumbing, we've been providing the Bay Area with residential plumbing services for the past few decades, there's no problem we can't fix fast.  Contact us.