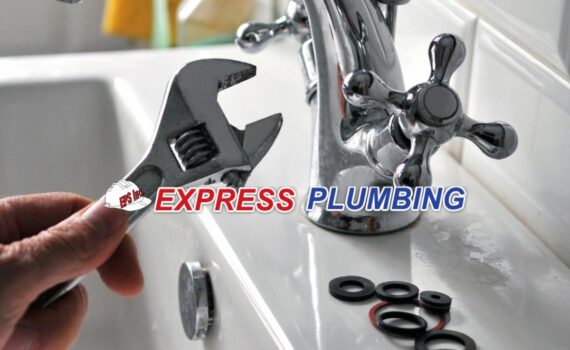 When you use the toilet, kitchen sink, or shower, you probably don't think much about the plumbing. It's been ingrained in your life so long that it's become second nature. However, this revolutionary technology has been around in some form for over a thousand years. Plumbing may not interest you all that much, but when you learn about its history and how it's evolved, you may just want to hug your toilet — or maybe not. Here's a brief, yet interesting history of plumbing.
Ancient Plumbing
Around 1500 BC, engineers in Greece, India, China, and Persia created the first plumbing systems to drain rainwater and floodwaters away from their cities, as well as irrigate crops. These were the very first plumbing and irrigation systems in the world.
Around 500 BC, the Romans went one step further. Using the technology from ancient civilizations, the Romans were able to build reservoirs and aqueducts to channel water into major cities, as well as enjoy rest and relaxation in the bathhouses that the civilization was known for.
The Romans also used wood furnaces to heat water, effectively creating the world's first water heating system. In addition, they created public latrines that allowed waste to travel in underground tunnels.
18th and 19th Centuries
Despite the major advancements in plumbing during the ancient era, plumbing systems didn't improve or advance much until the early 18th century. During this time, engineers created the world's first flushable toilet, as well as modernized sewer systems to carry away wastewater.
The early 19th century introduced the first homes with running water, including showers and water mains. By 1833, the White House had running water on the first floor, and by 1855, Chicago became the first major city in the world to have a fully functioning sewer system.
The Beginning of Modern Plumbing
Although outhouses were still commonplace in some U.S. and European cities in the early 20th century, uniform plumbing codes, toilets, and running water became more widely available by the 1930s. By the 1950s, nearly every newly constructed home had modern plumbing systems, and older homes were retrofitted with the technology.
In 1952, PVC pipe replaced old cast iron and lead pipes, providing an improved, rustproof way for water to travel throughout a home and to the water or sewer main.
Plumbing Today
Today, plumbing is available almost everywhere, especially in newly constructed homes. Along with water-saving technology — such as low-flow toilets and showerheads — plumbing also has become equipped with modern conveniences. Things such as on-demand hot water, overhead showerheads, LED lighting, and motion-activated fixtures are all options for homeowners and renters — it all depends on the budget or tastes of the individual.
On-Demand Repair
Perhaps the most intriguing and convenient thing about modern-day plumbing is that if something goes wrong, a plumber is only one call away. Don't let your plumbing cause you issues or damage your home. Instead, follow through with the next step in the evolution of plumbing by giving us a call.
At Express Plumbing, our technicians are licensed professionals ready to serve your home or business anywhere in the Bay Area.
Regardless of what the issue is, you'll have a certified plumber at your house at a moment's notice. Just like the plumbing itself, having a plumber a call away is something you always want to have.