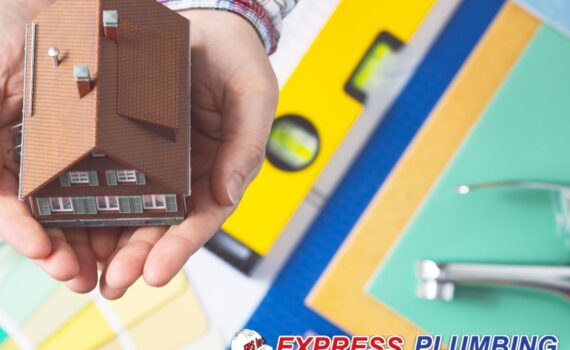 As a homeowner, fall is the ideal time to do some final things around the house before winter finally arrives. And while planting a new lawn, doing repairs, and cleaning are all ideal, don't forget about your home's plumbing. By planning ahead and doing some routine maintenance in autumn, you can ensure your home's plumbing is working effectively and efficiently in the winter. Here are a few tips to keep your plumbing humming along this autumn.
1. Clean Your Gutters
Although it's one of the most dreaded tasks from a homeowner's perspective, autumn is when you should absolutely make time to clean your gutters. Fall and winter can see an increase in precipitation, but if your gutters are clogged, you risk bringing water into crawlspaces or against the foundation.
Water against the foundation of your home can cause hydrostatic pressure, which can cause cracks or even lead to flooding. Thankfully, you can avoid all of these issues just by scooping out the gunk. Just make sure to wear personal protective equipment, as that debris can be downright nasty.
2. Drain Your Water Heater
Draining your water heater is also an important task in autumn to prevent corrosion, increase heating capacity, and improve the life span of your water heater. It's a big job if you have a large tank, so calling a plumber may be the better option.
3. Test Your Sump Pump
If your home contains a sump pump, you should make sure that it's in proper working order, as it's the only thing keeping your basement dry during a torrential downpour. To test your sump pump, grab a large bucket of water and dump it into the sump container to see if it turns on. Clean any hoses or the receptacle itself as necessary to avoid any clogs.
4. Seal the Gaps
Whether you have an old home or a brand-new one, going around your house with a caulking gun can actually prevent plumbing problems. As you walk around the exterior of your home, seal any holes or cracks to prevent cold air from entering your home. By doing so, you can avoid freezing or bursting pipes come wintertime.
5. Take Care of Your Outdoor Plumbing
While you may still need to water the lawn to get fresh grass seed growing, set a date when you're ready to turn off your exterior plumbing. Disconnect any hoses, shut off any exterior spigots, and use an exterior shut-off valve whenever necessary. This will allow water to drain from the plumbing so there's nothing left to freeze or burst the pipes when temperatures start to drop.
6. Call a Plumber
Even the best DIYer may have a situation arise that's outside their realm of expertise, time constraints, or even a decent YouTube instructional video. For those moments, the only true way to keep your plumbing in tip-top shape is by calling a professional.
We hire the most experienced team of technicians in the Bay Area.  We welcome you to rely on us for all your residential and commercial plumbing needs.  Contact us and we'll find the most cost-effective way to avoid catastrophe.
By calling us this fall, you can enjoy the holidays and the coming spring without a care in the world. That's something you don't get every day.
Contact us with any plans or questions you may have. We service the entire Bay Area, review a list of all our service locations around the Bay.