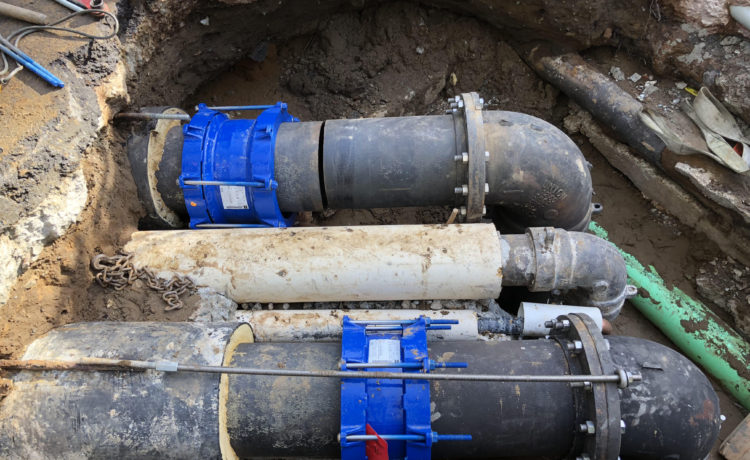 PIPE REPLACEMENT
San Francisco State University Leak – EPS Express Plumbing completed a hot water leak project at the San Francisco State University.  Here are the highlights of the projects.
It was extremely difficult and challenging to locate the hot water leak throughout the San Francisco State University Park.
At Express Plumbing, we never shy away from difficult projects and consider them a challenge.  We relied on our underground construction experience of over 24 years, jack hammers to cut through the over poured concrete on top of the pipes and advanced leak detection equipment.  Success!
Our goal was to get the system up and running before the holidays.  We jack hammered our way, located the hot water leak, and gained access to the pipe.  A pipe replacement was performed to restore the hot water throughout the University.
Our underground construction crew is the best in the industry, if there's a leak, a plumbing problem, a pipe or sewer replacement anywhere in the Bay Area, contact Nick Bechwati for highest quality service you expect and deserve.

Express Plumbing
307 N. Amphlett Blvd San Mateo, CA 94401
Phone:
(800) 246-6425
$246 - $6425
Folllow Us!