Every year you may encounter major or minor home repair and plumbing issues. Depending on the age of your home, some issues might be larger and quite costly.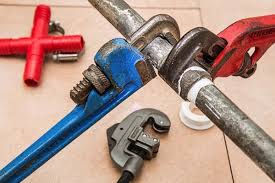 Many homeowners opt to embark on summer projects early to address these issues. Plumbing projects are those that affect your everyday life inside or outside the home.
Some projects you can do alone, and others will require a professional plumber to handle.  If any of your projects need us, schedule your free estimate early by giving us a call.  We serve the entire Bay Area including San Francisco, Alameda County, San Mateo, Burlingame and all surrounding areas in the Peninsula.
Here are a few of the common plumbing projects our residential clients have requested.
Installing a Hot Water Heater
Hot water heaters are one of the most important appliances in the home. They are instrumental when it comes to heating cooking and bathing water. When these appliances malfunction, they can cause all sorts of problems. Leaks are just one issue you may have. Installing a new hot water heater requires specific expertise.
Give us a call for a free estimate on a new traditional water heater or tankless water heater installation. Learn more about investing in a tankless water heater.
Pipe Replacement
Older homes often have plumbing components that are outdated. There are instances when plumbing pipes require replacement. Our Bay Area experienced plumbers know what pipes are needed for your plumbing system.  We are the experts in trenchless pipe replacement, ask us all about it by giving us a call for a free estimate.
Upgrading Plumbing Hardware
Faucet and fixture replacements are probably the top requested calls.  You may choose to replace them because you don't like the look anymore, or because they're no longer functioning.
Replacing a bathroom or kitchen faucet is easy, but if not professionally done and well installed, you may end up with a leak and a more costly project.  Repair and Maintain things early to avoid plumbing problems.
Experienced plumbers are those that are certified to work in this industry. They have the expertise required to fix plumbing problems. At Express Plumbing, we've been serving our Bay Area neighbors since 1989.  We only hire experienced plumbers, and we guarantee your satisfaction with every plumbing project we perform.