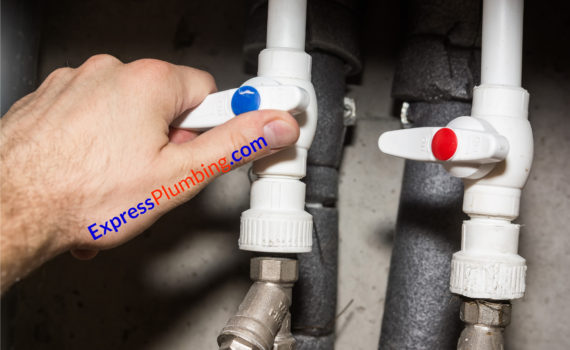 While we apply the principle of regular maintenance in every part of our life, we tend to dismiss it often when it comes to our home plumbing maintenance needs.  We call a plumber when we need one, but a few preventative steps can avoid emergency issues from even coming up in the first place.
Bathrooms and kitchens are not the only spaces affected by plumbing issues, there are other parts of the house that are impacted.
Regular checks are the best way to avoid costly repairs. These can be done seasonally by an experienced plumber. Plumbing inspections are significant when the home is older and has dated hardware. During these visits, a plumber can pinpoint potential problems.
Our expert plumbers perform small repairs before they become a big issue or spread to other areas in the home.  Here are the top 3 costly plumbing repairs you can avoid.
1 – Water Heater Repair
Water heaters can malfunction for various reasons. Age is one of the top reasons for these problems. It can cost more than $500 to have this work done. If leaks have resulted because of your water heater, other problems may arise. Depending on the location of the heater, leaks could cause flooding. When water heaters are not working, it is impossible to get hot water in the home. This affects both bathing and cooking.  Our Bay Area plumbers specialize in tankless water heater installations as an option to the traditional water heater.
2 – Septic Tank Repair
Problems with a septic tank can be not only costly but complex. This type of repair requires expertise and equipment. It is important that you hire a plumbing company that can accommodate this work. Indoor plumbing is limited or interrupted with septic tank repairs. This may be a timely repair that could put your home at a standstill.  You may want to consider a septic to sewer conversion.
3 – Installing Pipes
The problem with your home's plumbing may point to its pipes. There are instances where entirely new pipes are required. If considering new piping, you'll want to save on time and money by looking into trenchless technology which cuts the amount of time it takes and does not disrupt the surface since no digging is involved, this means less cost is spent on repairing the surface above
When you maintain your home's plumbing, you extend its life. The function of the home is impacted by proper plumbing. It is important to address issues like leaks as soon as they occur. These are problems that can lead to bigger issues. Regular maintenance is a good way to protect your home and the belongings it stores.