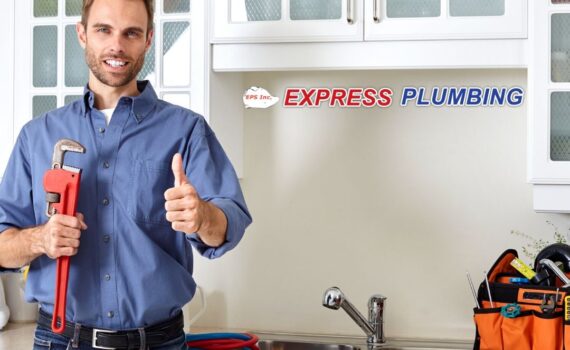 As the second wave of COVID-19 plagues the nation, many homeowners are finding solace in DIY home improvement projects. And while a kitchen remodel or painting the cabinets may come first on your list, don't neglect your plumbing.
With this guide from our San Mateo plumbing team and supplemental online materials you can turn your plumbing system and fixtures into a true asset. Here are some of the top DIY home improvement plumbing projects you can undertake during quarantine.
Replace Your Faucets
Are you tired of looking at outdated brass faucets or something that doesn't match your individual tastes? Don't fret. Instead, modernize your home replacing your faucets. Local hardware stores will have a vast selection of styles, finishes, features, and handles for you to choose from, allowing you to pick the best option to fit your home decor and tastes.
But before you replace anything, make sure to turn the water off!
Once you've shut the water main off, begin by loosening the nuts underneath the sink. This will allow you to detach the water line and remove the faucet. Once completed, simply put the faucet in place, reattach the water line and tighten the nuts.
Replace Your Showerheads
When your showerhead has a meager flow that doesn't wash off soap or shampoo, you can't get the relaxation and refreshment you need to start your day. That's when you should consider replacing your showerhead. But before you do, you might find that cleaning solvents such as CLR can clear the calcium deposits from the showerhead, returning it to like-new condition.
If this doesn't solve the problem, you may need a new showerhead. Choose whatever type and style you like, and remember to turn the water off once again. After removing the old showerhead with a wrench, apply Teflon tape to the thread and screw the new showerhead into place. Turn the water back on to ensure that no leaks occur, and voila. You now have a powerful, wake-you-up-in-the-morning, high-pressure showerhead.
Caulk Around Sinks, Showers, and Tubs
Have you noticed the caulk cracking around sinks, showers, and tubs in your house? Typically, this starts to crack after five to 10 years, so if you haven't picked up a caulking gun in awhile, now's the time.
If #plumbing & #home improvement aren't your strong points, let our professionals take care of it.

Schedule annual #plumbing system inspection and #maintenance with #ExpressPlumbing. Contact us today: https://t.co/creNLVELP9 pic.twitter.com/BWVoqTaZL3

— Express Plumbing (@PlumbersBayArea) December 4, 2019
Caulking isn't just for aesthetics; it also prevents water from seeping into areas and causing water damage. Thankfully, caulking is one of the easiest DIY plumbing projects. All you'll need is a caulking gun, isopropyl alcohol, a 5-in-1 tool, and a tube of silicone caulk.
Once you have these items, start by removing the old caulk. To make this process easier and kill mold/mildew, spray the area with isopropyl alcohol. Next, use a 5-in-1 tool to scrape off the caulk and discard it. Once again, clean the area to ensure that no debris is left.
After that, use your caulking gun to apply a bead of caulk. Then, wet your finger. Apply steady, light pressure to the bead with your finger as you run it along the bead. Wipe away any excess. With any luck, you'll have a beautifully caulked area that's pleasing to the eye and protected from water.
Like any other type of home improvement project, don't bite off more than you can chew. Some projects require the assistance of a trained professional. Our Bay Area professional plumbers are very happy to help you when you need us.
We've been serving as the go to plumbers in San Francisco and surrounding areas for multiple decades. Feel free to contact us and we will direct you to speak to our residential plumbing team.
If you have any doubts, hold off and call us. But if you want to upgrade your house and feel a sense of accomplishment, these projects are fulfilling and should have just what you need.