CNN reported at least nine people died when a 6.2 magnitude earth quake struck near Ueki Japan.  In the Bay Area we're always at risk of a large magnitude earthquake and one of the main reason earthquake shut off valves have become increasingly popular.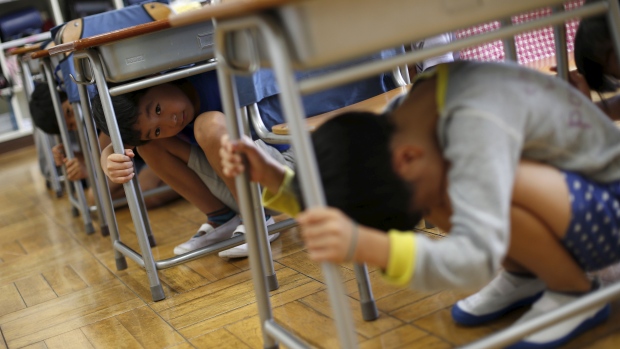 No one is ever earthquake ready, but taking small preventative steps to protect your home and family is easy by installing an earthquake shut off valve.
Our thoughts and prayers go out to Japan
What is an Earthquake Shut Off Valve?
A shut off valve is simply a valve that shuts off the flow during an emergency, there are various valves for various applications and one of the most popular ones is a seismic gas shut off valve which shuts off the natural gas service when an earthquake of a sufficient size occurs at your home or business.
Homes and businesses in the Bay Area are built to withstand a certain magnitude earthquake, but this doesn't mean that gas leaks and water leaks will not occur even if the house or commercial building is still standing.
Preventing explosions, fires, and other disasters from happening during an earthquake is one of the most important preventative steps we can take as homeowners and business owners.
Our Bay Area plumbers in San Mateo CA specialize and provide our clients with options, and techniques that help them save time, and money while preventing plumbing disasters from happening.
Earthquakes are bound to happen, it's a matter of "when" so don't ask yourself "if" you should take these precautions seriously.
We offer free estimates, and 24/7 live operators to help you during an emergency.  Give us a call at 650-343-9477 if you're interested in learning more about the cost and time it takes to install an earthquake shut off valve in your Bay Area home or business.