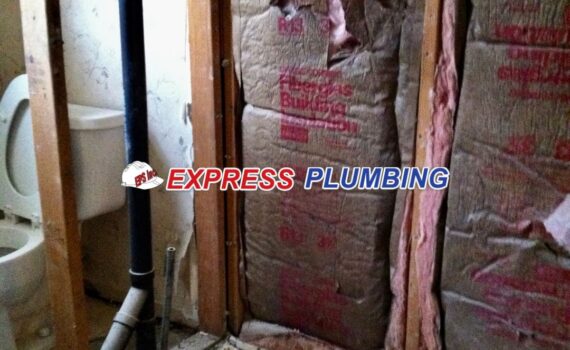 Remodeling a bathroom can feel like a giant undertaking and with good reason. With average costs ranging from $2,500 to $10,000, you're investing quite a bit of your money. The good news is that you can recoup — on average — anywhere from 55% to 67% of your remodel in the increased value of your home. However, you can increase this value even more by adding a few modern touches. If you're looking to take your bathroom remodel to the next level, consider a few of these plumbing innovations.
1. The Ultimate Shower
You may have thought a high-powered shower head was the ticket to a blissful bathing experience, but today's innovations take it one step further. The ultimate shower today consists of multiple wall-mounted sprayers mixed with an overhead shower head to deliver a massage, full-body caress that you're sure to love.
2. The Smart Toilet
Everything in your home is going smart, so why not your toilet? Smart toilets are one of the latest home innovations to hit the market in the past few years. While they may seem a tad overindulgent, they're actually designed to save you money and keep your bathroom cleaner. Some of the benefits of a smart toilet include:
Automatic flushing
Sensor-enabled LED lighting that turns on in darkness
Self-cleaning options
Deodorizing features to eliminate smells
3. Touchless Faucets
Touchless faucets have been a mainstay in commercial properties and public bathrooms for a decade or so. However, the main problem has always been how well they work and constant maintenance.
But in that last decade, the technology has advanced enough that touchless faucets are even making their way into home bathroom remodels. With a touchless faucet in the bathroom, you can cut down on germs and the possible spread of illnesses, all while adding a modern upgrade to your bathroom.
4. Hidden Tank Toilets
The smart toilet is a pretty nifty addition, but if you want to save room and add a futuristic aesthetic to your bathroom, a hidden tank toilet is the way to go. Rather than the tank sitting on the back of the toilet, it's installed inside the wall. This means that you gain more room and only the toilet seat and bowl are present in the bathroom.
While a hidden tank toilet can cost you between $500 and $1,000, they're surprising durable, able to withstand up to 500 pounds of weight while also providing the streamlined look you might only see in expensive hotel suites.
Consider a Professional for the Tougher Parts
If you're a DIY homeowner, calling a professional can feel like you have your tail between your legs. But with things like water and plumbing, an error on your part can turn to catastrophe. So, if you're in doubt about any part of your bathroom remodel, make sure to call our team at Express Plumbing in San Mateo.
With a mix of experience, knowledge, and expertise, a plumber may cost a bit more, but he or she can make the process that much easier.