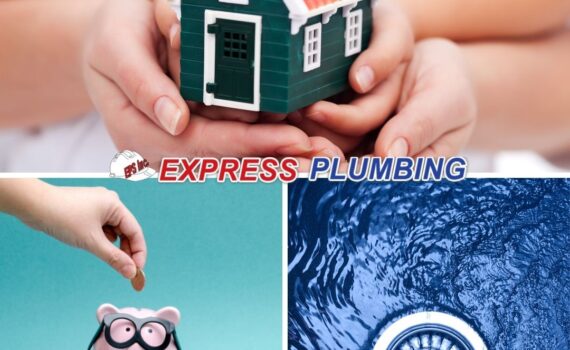 In April 2021, inflation rose by 4.2% — the biggest year-over-year change since September 2008. As a result, nearly every basket of goods in the consumer price index is rising, making budgeting and cost-cutting a necessity for American households. However, cost-saving tips aren't limited to buying less. Employing certain hacks can save money around your Bay Area home, giving you more money to spend on the things you want or need. Here are some options to put more money in your pocket each month.
Install Low-Flow Faucets in Your Sinks
According to some studies, replacing your current faucets with low-flow options can save up to 60% on your water bill. In most cases, you don't need a commercial-strength faucet to cook or wash your hands, so putting these in your home is a no-brainer. If you like strong water pressure for your showers, leave the showerheads and replace everything else.
You can also add a water aerator to your faucets as an alternative or in addition to low-flow faucets. These devices screw onto the faucet tip and dilute the water stream with air, which uses less water without a marked decrease in water pressure.
Our plumbers in San Mateo have installed thousands of faucets throughout the Bay Area.  Ask us for a quote today.
Install Curtains and Blinds
If your Bay Area home has a significant number of windows that face east or west, curtains and blinds can reduce your energy costs. Reflective blinds can deflect sunlight during the summer, saving you as much as 45% on your energy bills over the course of the year. In the winter, turn the heat on and close the drapes to reduce heat loss by up to 10%, saving you even more on your bills.
Quit Drinking Bottled Water
Bottled water is a major drain on household expenses throughout the year. Even at $5 a week, that adds up to an unnecessary expenditure of $260 a year. Plus, the plastic bottles can pose a threat to the ocean or end up in a landfill where it could take up to 450 years to completely decompose.
Tap water is potable throughout the Bay Area, giving you an almost free source of H2O. If you're averse to tap water, buy a water filter. Even with the cost of the unit and the disposable filters, you can still save around $200 a year.
EPS Inc. a division of Express Plumbing works closely with local municipalities on potable water tank inspections.  If you ever have a question about drinking water and what you can do around the home, simply give us a call.
Insulate the Water Heater
Unless you have an on-demand, tankless water heater, insulating your water heater tank can save you as much as 9% on your energy bills each year. All you need to do is buy an insulating blanket and wrap it around your water heater, which enables the unit to keep 40% more heat in. With the blanket in place, you won't have to feel guilty staying in that hot shower a little while longer.
On-demand water heaters are our specialty.  We've installed them at homes and businesses throughout the Bay Area.  Need to know more?  Simply reach out to us and we'll be glad to help.
Come Up with Your Own Hacks
The tips mentioned above are easy to do and can save you hundreds of dollars a year, but don't stop there. Come up with your own hacks around the house, do a job that you normally pay someone else to do, or have a family meeting to come up with ideas. The money you save just might be enough for that summer vacation you've wanted.  If you have new ideas you'd like to share with others, send them to us and we'll be happy to share them in our future articles.