Call us in San Mateo for an experienced plumber to clean, maintain, repair or install crawl space vapor barriers in your home or business.  Our plumbers are equipped to eliminate moisture and potential mildew growth in the attics and basements.  We will go where you don't want to and our professional plumbing company has been serving the Bay Area since 1987.  We've seen thousands of crawl spaces.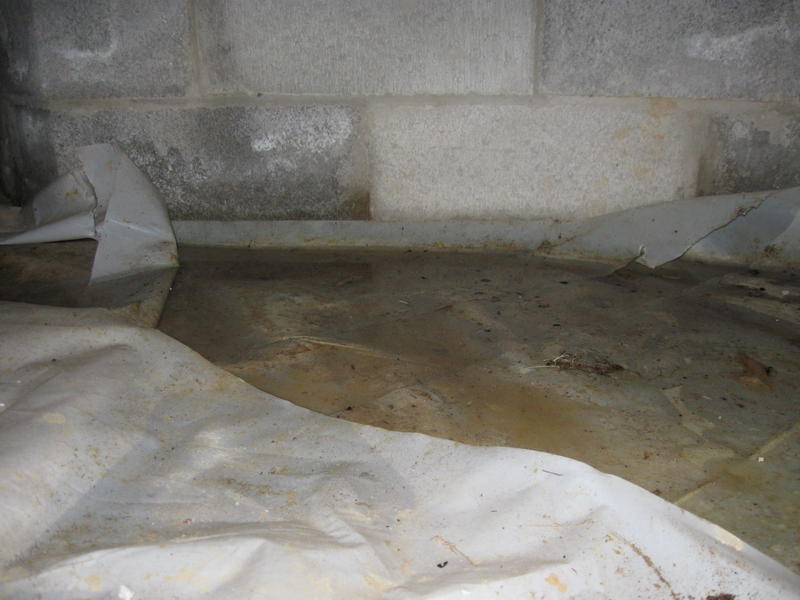 Vapor Barriers in crawl spaces can only withhold so much moisture.  In the Bay Area, moisture control is a big issue.  Standing water and moisture in those crawl spaces can compromise the effectiveness of vapor barriers and can cause fungal growth which leads to many illnesses.
Crawl spaces in the basement or attics are out of sight and out of mind.  Crawl Space Cleaning is a specialty service provided by our Bay Area plumbing company in San Mateo and surrounding areas.
Vapor Barriers Inspection
We are experienced in getting to those hard to reach places, we have the equipment necessary to get the job done, let our plumbing professionals inspect the vapor barriers in your crawl spaces to evaluate whether or not they are effective or are no longer effective.
Attic Insulation Replacement
Attic insulation may become damp, and requires removal.  A certified plumber is experienced in properly and safely removing, disposing and replacing wet attic insulation.
Crawl Space Vapor Barrier Installation
A vapor barrier can decrease air and moisture infiltrating in your rooms.  The home becomes more energy efficient. Proper installation of a vapor barrier is important in order to achieve excellent results.
A damp crawl space can lead to larger problems, it's important to control the situation quickly and professionally. Our plumbers in the Bay area are both experienced and equipped to handle insulating a crawl space, installing vapor barrier in crawl spaces and properly disposing of saturated and contaminated soil.
What can our plumbers do in Crawl Spaces?
Remove and dispose of saturated and contaminated soil

Remove wet and damaged insulation

Control odors caused by broken pipes and/or sewage spills

Install or replace moisture barrier

Dry and dehumidify a wet environment
If you're ready to find out more about vapor barriers and control the moisture in those dark and tight crawl spaces, let a professional and experienced plumber handle it for you.
Call our San Mateo plumbing company, we are the local plumber of choice for all your residential and commercial plumbing needs, we're here to help whether it's an emergency or a service call like a crawl space cleaning.