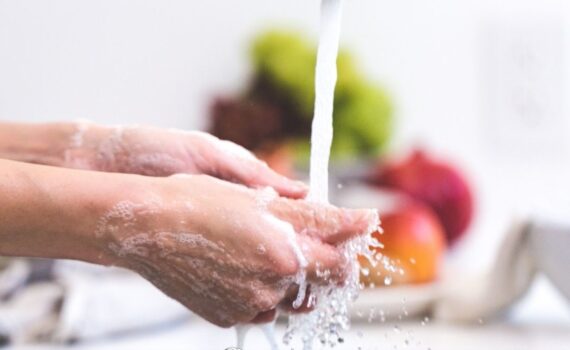 Modern plumbing has changed the lives of Americans over generations. In 1950, 25% of households and 50% of rural areas lacked either running water, a toilet, or a bathtub/shower. Today, just 0.64% of American homes are without running water — a testament to the prevalence of modern-day plumbing. But with the advancement of plumbing has also come another boon: saving the planet. With water-saving fixtures in abundance, Americans enjoy convenience at home and the satisfaction of preserving the world — one drop of water at a time.
The Convenience and Innovation of Modern Plumbing
As innovative products continue to hit the market, plumbing has become more than just a modern convenience; in many instances, it's a luxury item. From the amazing to the borderline excessive, here's a look at some of the current plumbing products that continue to revolutionize the housing market.
Tankless Water Heaters
The days of the giant water heater tank are over, well, at least if you have the budget to upgrade to a tankless water heater. Using a heat exchanger, these systems heat water as it flows through the device, providing on-demand hot water without the need to wait. In addition, tankless water heaters can save up to 34% on energy costs compared to traditional water heaters, saving you money each time you turn on the tap.
If you're looking into a tankless water heater in the Bay Area, call us for a free estimate, our team of experienced plumbers have installed hundreds of instant water heaters for homeowners throughout the San Francisco Bay.
Smart Products
Smart products are becoming a part of daily life for many Americans. From doorbells to virtual assistants, these products are all designed to make life just a bit easier. In the past five years, smart products have branched out into the plumbing sector. This includes products that detect leaks, purify water and alert you of any bacteria via Wi-Fi and even Bluetooth showerheads.
Touchless Faucets
Although touchless faucets have been around in commercial buildings for a decade or so, they're becoming more popular in homes. Using a sensor to detect the presence of an object, these faucets turn off and on without you turning the tap. Not only is this more convenient, but it can also save you money while you're multitasking in the kitchen or bathroom.
How Modern Plumbing Improves the Planet
While modern-day plumbing offers the utmost convenience, it also improves the well-being of the planet. Droughts and water shortages have become a regular occurrence in many parts of the world. But with water-saving plumbing fixtures, these instances are becoming a thing of the past.
Furthermore, modern plumbing practices in the U.S. are being applied in other areas of the world that don't have access to clean water. Through various international initiatives, underprivileged areas are now receiving water for the first time — helping to quench thirst and eradicate waterborne diseases at the same time.
Express Plumbing is a division of EPS Inc. which specializes in underground construction, civil engineering and is also involved in working with local municipalities to regularly inspect underground drinking water lines.
Like any other industry, the plumbing sector continues to evolve and grow. With more new homes built every year and the plumbing profession growing by 4% over the next 10 years, chances are that new products will continue to make indoor plumbing safer, convenient, and planet-saving.
As your Bay area plumbers for multiple decades, our goal is to have you enjoy your home without plumbing issues but to also preserve our planet by advocating for advanced environmentally friendly plumbing solutions.  Contact us for all your residential and commercial plumbing needs.
Sources:
https://www.portapotty.net/plumbing
https://www.bls.gov/ooh/construction-and-extraction/plumbers-pipefitters-and-steamfitters.htm