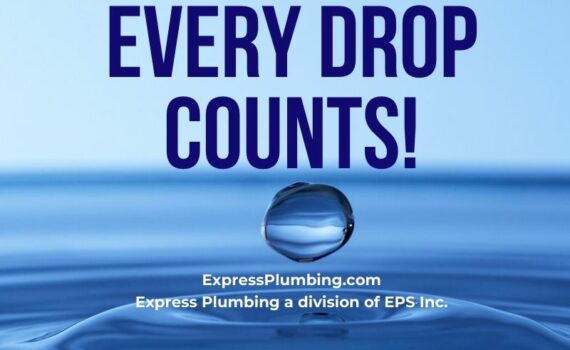 Water is a necessity for life on the planet and an abundance of daily activities from taking a shower to washing the dishes. Yet according to the United States Geological Survey, only 3% of the Earth's water is freshwater. More alarmingly, just 1.2% of this freshwater is usable by humans, as the rest is contained in ice caps, glaciers, and underground. Because of the importance of freshwater, conservation becomes integral. To limit the waste of water and protect it as a valuable resource for the future, here are a few tips to help you save water in your daily life.
Run the Dishwasher and Washer Only When They're Full
A foolproof method to limit your daily water usage is to only run the dishwasher and washer when they're full. This means that instead of doing your laundry on a specific day, you should switch to an as-needed basis. You might also need to eat a few meals before hitting the power button on your dishwasher
Buy a Rainwater Tank
Whether you're an avid gardener or you just love the curb appeal of a green lawn and lush landscaping, chances are you turn to the hose more often than not. However, you can save water by purchasing a rainwater tank. This tank fills naturally with each downpour, allowing you to hook up a hose or use the nozzle to water your plants, shrubs, and yard.
Turn Off the Tap When Brushing Your Teeth or Shaving
Most people adhere to the age-old rule of brushing your teeth for two minutes twice a day. This keeps your teeth and gums healthy and pearly-white. But when it comes to the tap, make sure to shut it off. Doing so effectively saves 3 gallons of water in just 4 minutes. Use the same idea when shaving in the morning to conserve even more water.
Reusing Cooking Water
If you eat pasta consistently, you're left with a pot of hot water afterward. But don't pour that water down the drain. Instead, wait until it cools and use it to water your vegetable garden, landscaping, or houseplants.
Fix Leaky Pipes or a Running Toilet
Some estimates show that leaky pipes or a running toilet can waste up to 3,000 gallons of water annually. While some leaky pipes are difficult to diagnose due to their location, conducting yearly preventive maintenance and plumbing inspection can uncover these water-wasting culprits. A constantly running toilet is easily amended by fixing the float or changing some of the other components inside the toilet tank.
Turn Off the Water When Doing Dishes
If you don't have a dishwasher or you have to remove excessive gunk from your dishes, you're stuck with washing dishes the old-school way — by hand. Yet you don't need to run the water continuously when doing so. Instead, fill one side of the sink with soapy water and use it to wash your dishes. Use the tap only when rinsing, and you'll save a ton of water each time you wash.
With these easy-to-apply rules, tips, and routines, you can start to save the world's most precious resource — one drop at a time.
Express Plumbing a division of EPS Inc. has been serving the Bay Area's residential, commercial, and municipal sector since 1989. We care about our environment and strive to educate all our customers about the importance of water conservation.
Need a Bay Area Plumber? We service all the major cities within the San Francisco and San Mateo area. Contact us for a quote.