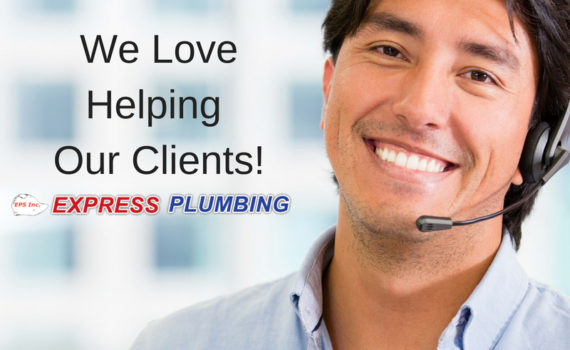 Thanksgiving is one of the most exciting times of the year. You invite friends and family into your home to celebrate what you're thankful for while feasting and drinking to your heart's desire. Unfortunately, the added company can also wreak havoc on your plumbing and home sewer system. Follow these easy tips to avoid Thanksgiving plumbing issues.
Don't Abuse the Garbage Disposal
When used correctly, the garbage disposal is among the most convenient appliances in the home. If it's abused, you're on a dangerous path to clogs and backups. While it can easily grind organic matter such as the flesh of soft veggies and fruits, other items are problematic. Avoid bones, coffee grounds, eggshells, starchy vegetables, oils, and fats, as these can cause significant clogs that only a licensed plumber can repair. A sink strainer is a nice fail-safe if you have little helpers, or you haphazardly throw items into the sink by habit
If you're Eco-conscious, throw all of the organic items you can't put in the garbage disposal into a separate container. Together, the vegetables, fruits, coffee grounds, and other leftovers make one amazing compost that's perfect for the garden.
Create Bathroom Ground Rules
Everyone has their own habits when it comes to the bathroom, but don't let that prevent you from being the supreme ruler of the commode and shower. Space out showers at least 15 minutes apart to allow the drains to clear. Put up a sign that informs others that only toilet paper can do down the toilet, and if you have any hints of plumbing issues involving your flushing mechanism or a float, fix it before the holiday. By following these two simple rules, the chances of a sewage backup go down exponentially.
Don't Play Handyman
Modern websites like Wikihow and YouTube have turned generations of bashful DIYers into proactive versions. In a perfect world, this means you could fix your plumbing just by watching a video or reading a short excerpt from a book. In reality, you could mess up your plumbing to the point of no return. Ignore Mr. or Mrs. Fix-It inside your head, and leave the problem to a professional.
Prevent Plumbing Issues With Proper Maintenance
If you notice some warning signs of plumbing issues such as slow draining sinks or showers, leaks, low water pressure, or a lack of hot water, tackle the problem immediately. A call to a licensed plumber before Thanksgiving is a surefire way to fix the issue and eliminate it at a fraction of the cost. Procrastination only exacerbates the problem and leads to further repairs and costs down the road — just when you're saving up for Black Friday.
Some home plumbing and sewer issues are unavoidable, but with just a bit of forethought, you can avoid a Thanksgiving plumbing meltdown. That's something you can definitely be thankful for.
Our crew of experienced plumbers have been serving the Bay Area since 1989.  Got a question? Give us a call or send us a message.