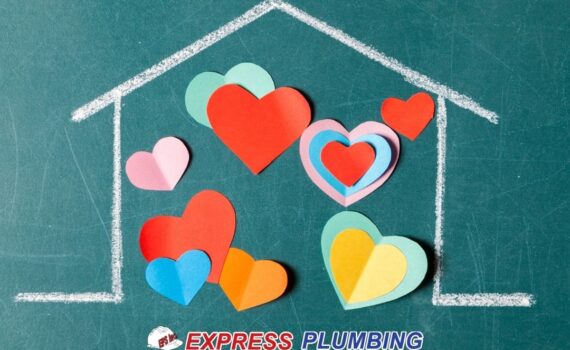 Since the onset of the COVID pandemic, the housing market has boomed. Depending on the location, home prices have surged anywhere from 10% to 20% or more, signifying a hot housing market that's causing homes to appreciate significantly in value.
If you're a homeowner, you may have thought about cashing in on the boom. But if you're happy in your house and still want to add value for the future, plumbing upgrades are a great investment. Here are some of the top home plumbing upgrades that you'll love.
1. Tankless Water Heater
If you have a giant tank of a water heater, it's time to modernize your home with a tankless water heater. As the name implies, a tankless water heater sheds the massive tank in favor of on-demand heating. When you turn on the hot water, you don't have to wait for it to warm up. It's ready to go.
And because you don't have to wait for the water to heat, you use far less in the process. In most homes, a tankless water heater provides instant comfort while also saving you as much as 34% over traditional water heaters.
In recent years, Express Plumbing has installed hundreds of tankless water heaters in our local area.  Homeowners love having instant hot water and love the savings they get with each utility bill.
2. Bathroom LED Mood Lighting
So this isn't necessarily a plumbing upgrade, but bathroom LED mood lighting can certainly improve your mornings or evenings with a splash of color. Available for overhead lighting in the shower or even the showerhead or toilet colored LED bathroom lighting provides the calm you need to start your day or unwind after a long one.
3. PVC Pipes
Unless you live in a newer home, you may have cast iron, clay, or even lead pipes for water and sewer. While these pipes will work, they come with some serious drawbacks:
Cast iron can corrode over time, which can cause leaks.
Lead can affect your health over time.
Clay can break and cause sewage backups into your home or yard.
Due to these problems, PVC pipes are where it's at. Made from polyvinyl chloride, PVC pipes are non-corrosive and almost universally accepted for building codes. If you have old pipes, PVC can lessen the chance of catastrophe while adding value to your home.
4. Pull-Out Faucets
If you've ever been doing dishes and just can't reach that one spot in a large pan or pot, you're instantly frustrated. Instead, you have to work overtime to get rid of grease or grime. But with pull-out faucets, your frustration is a thing of the past.
Pull-out faucets provide an extra layer of functionality to rinse out the sink, clean dishes, or just add aesthetic appeal to your kitchen. And with low-cost options and several different finishes such as brushed nickel, chrome, bronze, or even stainless steel, you can match them to your kitchen aesthetics and sense of style.
Express Plumbing is a full-service Bay Area plumber, no project is too big or too small for our experienced plumbers to handle.  Love the home you're in with so many visual and non-visual plumbing options.  We're here to answer any questions you have.
Want to Upgrade Your Plumbing? Make Sure to Call a Pro
Even if you're an avid DIYer, plumbing is one of the hardest trades to master. So, if you want to boost your home's aesthetic, functionality, and value without any issues, make sure you give us a call and we will only send you the most experienced technicians in the industry.  We've been serving our residential plumbing customers for multiple decades in San Mateo and all surrounding Bay Area.