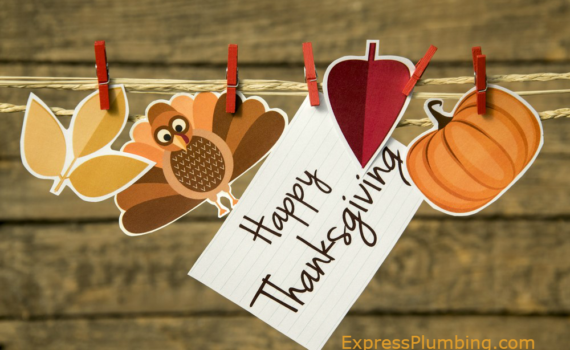 The journey to becoming the most referred Bay Area plumbing contractor started over 28 years ago.  This Thanksgiving, we are humbled and thankful to all of you for making EPS Inc dba Express Plumbing the company it is today.
When our company started in 1989, we started with a vision of employing only the most qualified plumbing technicians that understand quality and advanced techniques.
That vision became a commitment that is continued today, and something you can expect when you need a trusted Bay Are plumbing contractor for your home or business.
We have had the pleasure of serving this wonderful community we also call our home.  Our company grew over the years from providing residential plumbing services to commercial plumbing, and a leader in providing municipal engineering support to our surrounding cities.
We are proud of our humble beginnings and never forget how we got here.  It is you! our loyal clients, referring sources, and your belief in us as a family owned and operated plumbing company that motivates and drives our continued strive for excellence.
Our owner, Nick Bechwati is a dedicated operator that still finds joy in getting his hands dirty.  You'll find him all over the Bay Area providing civil engineering support, advanced drilling techniques with the biggest smile on his face, why? Even after 28 years, he still finds what he does both rewarding, and enjoyable.
From our entire family at EPS Inc. dba Express Plumbing we wish you a happy, and healthy Thanksgiving season.  We will continue to lead the way as the #1 preferred and referred Bay Area plumbing contractor. 

We will do it with pride, and a mission to only provide you with the highest quality service you expect and deserve. Nick Bechwati
A Promise from your Bay Area Plumbing Contractor
We take pride in our employees.  From our certified technicians, to our support staff, they are our biggest asset.  We promise to always be professional, courteous, and most importantly informative so you can make the right decisions that affect your family or business.
To all our EPS Inc. clients, we are committed to leading the way by insuring proper planning, reliability, accountability, management and prevention.  We are your community partner when you need a 24 hour emergency response for any local disaster, heavy construction project, drilling or boring advanced techniques.
From the entire team at EPS Inc. dba Plumbing we wish you a Happy Thanksgiving.
How Can We Help?