Tired of hard water damage and ready for a water filtration and softener system? Call (650) 343-9477 for a San Mateo professional plumber that specializes in water softener systems for your home or business.
Hard water is hard on your home, pockets, and you.  You can easily reduce the effects of hard water with a professionally installed water filtration system.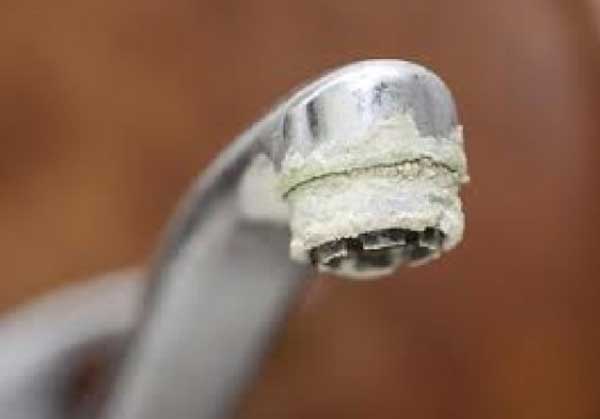 Benefits of a Water Softener System
There are great benefits to having soft water, by reducing water contaminants you're extending the life of appliances and fixtures.  With no scale buildup, you get cleaner sparkling dishes and water that tastes better.
Scale and calcium build up does a number on appliances shortening their life span which means you'll have to replace them more often.
Savings When You Have Soft Water
Studies have shown that homeowners and business owners save a great deal of money on everyday soaps and cleaners.  When you have soft water you use less shampoo, detergent, and dish washing soap to get the job done, therefore you don't buy them as often.
As far as appliances, a longer life span means you won't have to replace them quickly.  If the water circulating inside the machines like water heaters, dishwashers, and the drinking water coming through the refrigerator isn't soft water, the continuous build up destroys the pipes, clogs the drains and causing those appliances to simply shut down.
Cost of a Water Filtration System
There are a variety of water softener systems available for you to choose from.  Our professional plumbers will give you the options based on the size of your home and the number of people living at your home.
You already bought one? No problem, our professional plumbing technicians will get the entire water filtration system setup for you, all you have to do is call, and we'll get the job done.
Got questions? We have answers.  Water filtration and softening system can be confusing, there are so many to choose from, it may be difficult for you to make a decision.  Give our San Mateo plumbing company a call, we've been doing this since 1987 and helped many homeowners make the right choice.  We're glad to help with all your emergency and non-emergency plumbing needs.
If you're ready call (650) 343-9477 you'll get the best plumbers in the San Mateo area to help you with all your plumbing needs including installation or repair of a water filtration and softening systems.